Curtis Strange, who took to Wake Forest like a fish to water, played on back-to-back NCAA golf championship teams and was the individual champion in the mid-1970s.
After that, he carved out a hall of fame career that included back-to-back U.S. Open wins as one of the most dominant players of his era on the PGA Tour.
Now, he's been elected to another hall of fame.
Strange is part of the 2023 North Carolina Sports Hall of Fame class that's both impressive and covers multiple sports.
"I was in North Carolina for a while, but this is quite an honor," said Strange, who's also in the Virginia Sports Hall of Fame and the World Golf Hall of Fame. "I've told you through the years I would never have accomplished what I did in the game of golf without Wake Forest, so this means a lot."
When reminded that his legendary coach Jesse Haddock is also in the N.C. Sports Hall of Fame, Strange got even more excited.
"If Jesse is in there then you know it's an impressive hall of fame," Strange said of the late Haddock, who was inducted in 1990 and won three NCAA champions for the Demon Deacons.
Strange is the third former Wake Forest golfer to be inducted, following Arnold Palmer and Billy Joe Patton.
Also making it in is Donald Evans, one of Coach Bill Hayes' stars at Winston-Salem State in the mid-1980s. Evans had a long career in the NFL, playing nearly 10 years before opening his own construction company. 
The other newest members of the N.C. Sports Hall of Fame are Rick Barnes, Jason Brown, Jeff Davis, Tom Fazio, Ellen Griffin, Tom Higgins, Clarkston Hines, Bob "Stonewall" Jackson, Trudi Lacey, Ronald Rogers, John Sadri, Jerry Stackhouse and Rosie Thompson.
When they are inducted on April 21 at the Raleigh Convention Center, the number of inductees will reach 400.
Dr. Jerry McGee, the president of the hall's board of directors, said: "This group and their collective accomplishments in specific areas, from great athletes to highly successful coaches to special contributors, create another exciting chapter for the hall."
Here are the highlights on each of the newest members: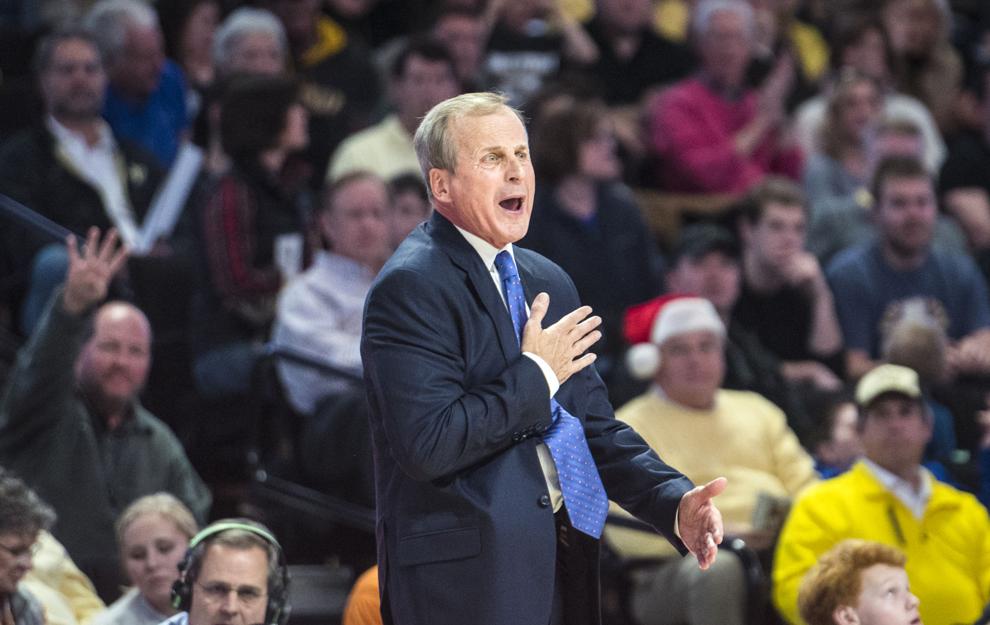 Rick Barnes
A Hickory native and Lenoir-Rhyne University graduate, he has established himself as one of the nation's top men's college basketball coaches. He has had successful stints at George Mason, Providence, Clemson, Texas and currently at Tennessee with more than 750 career wins. He was named the Naismith College Coach of the Year in 2019, after leading Tennessee to a school-record-tying 31 victories.
Jason Brown
A star athlete at Northern Vance High School in football and track and field, he had a stellar career at North Carolina, starting as a tackle and eventually playing three years at center, where he was first-team all-ACC in 2004. He was drafted by the Baltimore Ravens. He signed a five-year deal in 2009 with the St. Louis Rams that made him the highest-paid center in the league, but he retired from football in 2012 and became a farmer in Louisburg, maintaining First Fruits Farms, where he grows produce and donates crops to food pantries.
Jeff Davis
He was the captain of Clemson's 1981 national championship football team, and during that season he was the ACC Player of the Year and a first-team All-American. He is third all-time in Clemson history in tackles, and was drafted by the Tampa Bay Buccaneers and played six years there. He is a member of the Clemson, Guilford County Sports, South Carolina Athletics, and College Football halls of fame.
Donald Evans
He was a standout football player at Winston-Salem State, playing tailback and linebacker from 1983 to 1986 and he had 10 sacks in his senior season. He was a second-round draft choice of the NFL's Los Angeles Rams in 1987. He later signed with the Pittsburgh Steelers where he played for four seasons for Chuck Noll and then Bill Cower. He is a member of the Big House Gaines Hall of Fame at WSSU and the CIAA Hall of Fame.
Tom Fazio
He's known as one of the top golf course architects in the business, having designed more than 200 courses with 46 of them being ranked among the top 200 by Golf Digest. He began his career in course design with his family's firm in suburban Philadelphia, and then established his own firm in Florida in 1972. He currently maintains an office in Hendersonville. He's only the second course architect to receive the highest recognition awarded by the Golf Course Superintendents Association of America. Among his courses he designed in North Carolina are Eagle Point in Wilmington, The Old North State Club at Uwharrie Point in New London and Pinehurst No. 8.
Ellen Griffin
The late Griffin, who was a pioneer in women's golf, was an amazing coach and instructor as well as helping find the Women's Professional Golf Association, the forerunner of the LPGA. After earning a master's degree from UNC Greensboro in 1940, she taught the game for 28 years at her alma mater and then developed her own facility in Randleman, where she worked with amateurs and pros alike.
Tom Higgins
The late Higgins, a sports writing legend who grew up in Burnsville, began his career with the Canton Enterprise and Asheville Times before moving to The Charlotte Observer in 1964 as an outdoors writer. But Higgins quickly became known for his extensive coverage of motor sports and was one of the first full-time NASCAR beat writers, helping to grow the sport tremendously. He retired after 33 years with The Observer but continued to write. A multi-time National Motorsports Press Association Writer of the Year, he is a member of that organization's Hall of Fame and also received the Squier-Hall Award, the highest media award given by the NASCAR Hall of Fame.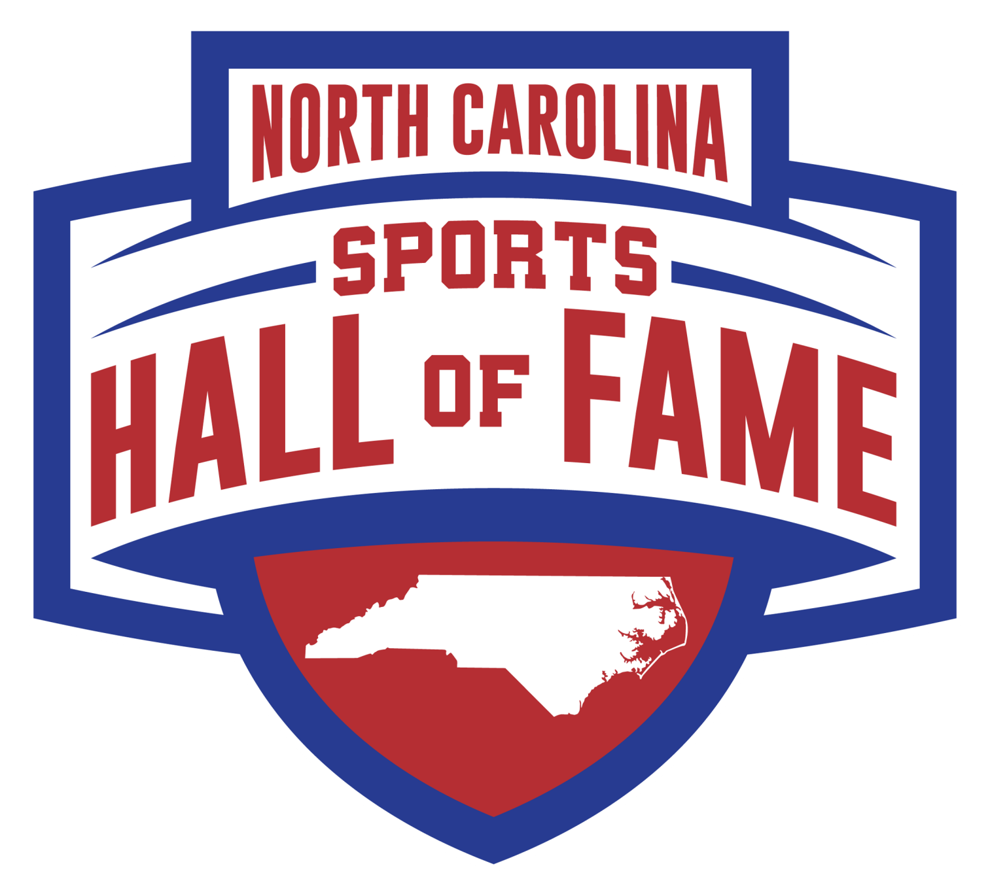 Clarkston Hines
A former Duke football star, Hines was a three-time first-team all ACC selection and the ACC Player of the Year in 1989. He's one of the most prolific wide receivers in conference history. He was twice named first-team All-American and held 12 Duke receiving records upon graduation to go with a couple of ACC career marks in touchdown receptions (38) and 100-yard games (18). Hines earned the ACC Male Athlete of the Year, the McKevlin Award, in 1990. A member of the Duke Sports Hall of Fame, he was elected in 2010 to the College Football Hall of Fame.
Bob "Stonewall" Jackson
The late Jackson was a highly decorated World War II veteran who enrolled after the war at N.C. A&T, where he became a four-time all-CIAA player as a linebacker. He made history when he became the first African American from an HBCU to be drafted by the NFL, playing for both the New York Giants and Philadelphia Eagles. After his playing career, Jackson coached football at Johnson C. Smith University and then spent more than 30 years as an educator and coach at N.C. Central.
Trudi Lacey
Lacey had an amazing career as an athlete, coach and administrator and is the athletics director at Johnson & Wales University in Charlotte. She was a four-year basketball star under Coach Kay Yow at N.C. State, scoring 1,957 points during her career and winning two ACC regular season titles and a conference tournament crown. Lacey has been a head coach at both the college and the professional level, including a stint with the Washington Mystics of the WNBA as both coach and general manager.
Ronald Rogers
The late Rogers was a native of Leicester. He was Western Carolina's first three-time NAIA All-American in basketball (1951, '52 and '53). He scored 1,960 points during his career which is third all-time in school history. He had a career scoring average of 21.5 points per game, and was the North State Conference's all-time leading scorer upon graduation after earning all-conference honors three straight years.
John Sadri
He was born in Charlotte and a graduate of Myers Park High School and is one of the top tennis players to come from North Carolina. He was an all-American at N.C. State, where he advanced to the NCAA singles finals in 1978, losing to John McEnroe. He was twice ACC singles champ and also won a pair of ACC doubles crowns. Sadri was ranked as high as 14th in the world as a professional, shortly after he had reached the finals of the Australian Open. He won two professional singles titles and three doubles championships.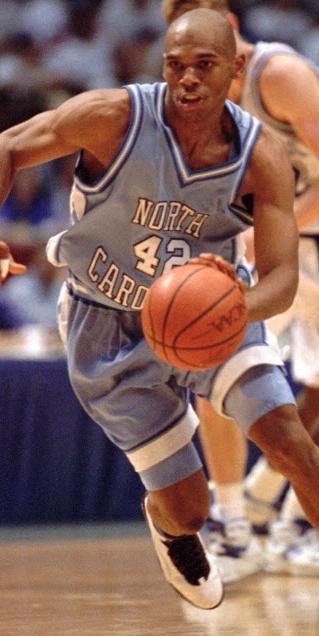 Jerry Stackhouse
He is a native of Kinston, where he was Parade All-American and was a consensus first-team All-American at North Carolina where he earned ACC Tournament MVP honors in 1994. He played two seasons for the Tar Heels and then was the third overall selection in the 1995 NBA draft. Stackhouse enjoyed a stellar 18-year NBA career, in which he scored 16,409 points and twice was an NBA All-Star. He is the head coach at Vanderbilt after serving as an assistant with the Memphis Grizzlies and Toronto Raptors.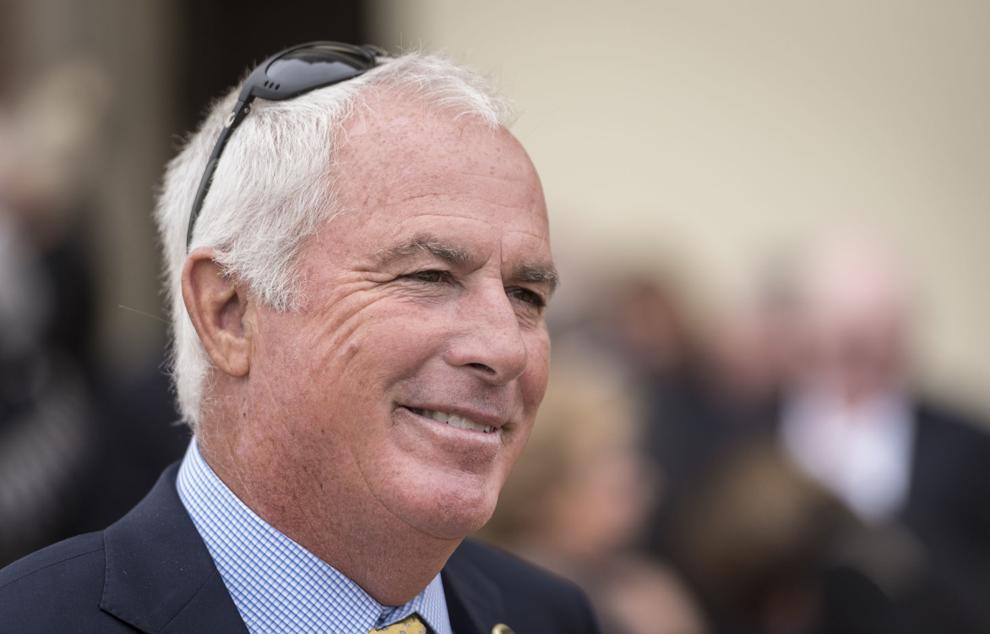 Curtis Strange
A native of Norfolk, Va., he won 17 PGA Tour championships after a tremendous career at Wake Forest. He was the 1974 NCAA individual champion and led Wake Forest to the team title. He twice won the U.S. Open championship and was one of the tour's leading players in the 1980s, leading the PGA Tour money list in 1985, '87 and '88. Strange also played on six U.S. Ryder Cup teams and was the captain in 2002. A member of the World Golf Hall of Fame and the Virginia Hall of Fame, Strange shares time between North Carolina and Florida and also has excelled as a golf commentator on television.
Rosie Thompson
More than 40 years after her women's basketball playing career at East Carolina ended, Thompson still ranks as the school's all-time leader in scoring (2,352 points), points per game (20.8), rebounds (1,183) and rebound average (10.8). A three-time all-NCAIAW selection, she is the only woman in ECU history to have her jersey retired. She played professional basketball before returning to ECU as an assistant coach and went on to serve three years as head coach, from there moving into administration as ECU's senior women's administrator (SWA). Thompson is a member of the East Carolina Sports Hall of Fame.
For ticket information for the induction ceremony go to www.ncshof.org
Source link