Article content
Ontario's environment ministry is continuing to investigate actions last year by a land owner and hired help who clear cut a property in LaSalle near the edge of protected Ojibway lands.
Article content
Removal of trees and greenery on the site — located just west of Malden Road — was called into question because it is alleged to have also included public lands.
Article content
A spokesman for the Ministry of Environment, Conservation and Parks confirmed there continues to be an investigation around what exactly occurred on the site.
"The ministry's Environmental Investigations and Enforcement Branch is investigating alleged violations of the Endangered Species Act at a privately-owned site near the Ojibway Provincial Nature Reserve," said spokesman Gary Wheeler in a statement on Wednesday.
"As the investigation is ongoing, providing additional comment would be inappropriate at this time."
LaSalle Mayor Crystal Meloche, on behalf of the town, released a statement Wednesday which indicated municipal staff first became aware last March of a property owner clearing lands just to the west of Malden Road near the Todd Lane roundabout.
Article content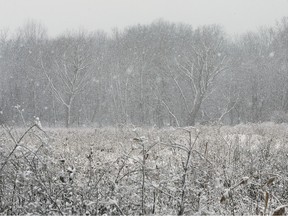 The property in question backs on to the protected Ojibway prairie reserve.
"At that time, there was both private and public property being cleared," said the town's statement.
Town staff attended the site and requested individuals doing the land clearing to stop until they obtained "all appropriate approvals." The town also issued the request to the land owner in writing.
The property owner has not been identified.
"In April 2022, the town had provided information on this clearing activity to various government agencies and there has been nothing further that the town can provide at this time," said the statement provided by Meloche.
"To the town's knowledge, the owner still hasn't secured any of the formal approvals for their property."
Source link