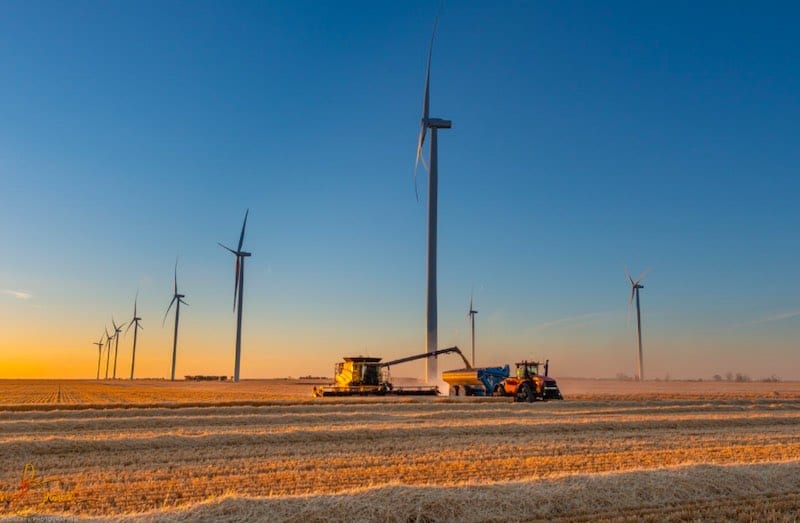 Victoria's Andrews Labor government will legislated one of the world's most ambitious emissions reduction targets, locking in the state to cut its greenhouse gas pollution by between 75% to 80% on 2005 levels by 2035.
Lily D'Ambrosio, the state's minister for energy and climate action, formalised the target on Tuesday under Victoria's Climate Change Act 2017, effectively also locking in the state's renewable energy target of 95% by 2035.
The soon to be legislated target builds on the government's efforts already underway, having cut Victoria's emissions by 32.3% below 2005 levels and setting renewable energy targets.
This comes after the government's own Independent Expert Panel for the Victorian 2035 Emissions Reduction Target recommended adopting the highest end of the 75-80% range, explaining that the higher target is "achievable with the accelerated deployment of known solutions."
The state's target of 95% renewable energy generation by 2035, its renewable energy storage target of 6.3GW by 2035, and offshore wind target of 4GW by 2035 are all expected to play an important role in achieving the new emissions reduction target.
"Victoria is continuing to lead the way on climate action in Australia with our target to reduce emissions by 75-80% by 2035 and net-zero by 2045," said D'Ambrosio.
"Victoria has cut emissions by more than any other state since 2014 and we're laying the foundation for more long-lasting change with significant investments in renewable energy such as bringing back the SEC."
Dan Andrews' Labor government claims that Victoria is decarbonising at the fastest rate in the country, having cut its emissions by more than any other state since 2014.
Among the number of efforts to back up these claims are plans to deliver zero-emissions transport, helping farmers cut emissions, storing carbon in our landscape, and driving down emissions in the waste sector through a circular economy.
Victoria is also aiming to ensure all government operations are powered by 100% renewable electricity by 2025.
Beyond the environmental bona fides these emissions reductions will secure for Victoria's leaders, the new targets will also ensure the state benefits from the massive economic opportunity climate change action is delivering around the globe. Specifically, these cuts will drive $63 billion worth of benefit to the economy while also creating thousands of jobs.
Another key component of the emissions cuts is the re-establishment of the State Electricity Commission (SEC) which is also intended to help bring down power bills thanks to a $1 billion investment into new renewable, government-owned energy, resulting in 4.5GW of renewable power.
This government-backed renewable development will only help to spur further development on the way to Victoria's target of 95% renewable energy by 2035. Announced first back in October of last year, the Andrews Labor government is planning to legislate this expanded target. Currently, only the 40% by 2025 and 50% by 2030 targets are currently enshrined in legislation.
The new emissions reduction target has unsurprisingly been warmly welcomed by the state's environmental and renewable energy campaigners.
"In legislating this target, Victoria will have shifted from having the dirtiest power system in the country to the cleanest, driving down emissions and the cost of energy," said Environment Victoria CEO Jono LaNauze.
"This will also put Victoria on track to reach net zero emissions by 2045.
"This is what clean energy leadership looks like – Premier Dan Andrews and Energy Minister Lily D'Ambrosio have today cemented a key element of the once-in-a-generation energy shift they committed to at the state election."
Joshua S. Hill is a Melbourne-based journalist who has been writing about climate change, clean technology, and electric vehicles for over 15 years. He has been reporting on electric vehicles and clean technologies for Renew Economy and The Driven since 2012. His preferred mode of transport is his feet.
Source link