Posted in New Jersey
Creepy
May 15, 2023
Season Two of the Not Your Average Bucket List podcast is rounding the halfway mark, and this week Sara and I are discussing all things New Jersey. As we keep trucking along with Local Lore & Legends state-by-state, we dig into New Jersey urban legends and NJ local lore in the best ways. Growing up in The Garden State, I share some personal stories and insights into urban legends from New Jersey, including what happens at night on Shades of Death Road. Of course, it wouldn't be a New Jersey podcast episode without talking about the New Jersey Devil, right? Plus, we dig into other NJ cryptids and a few other OnlyInYourState terrifying tales.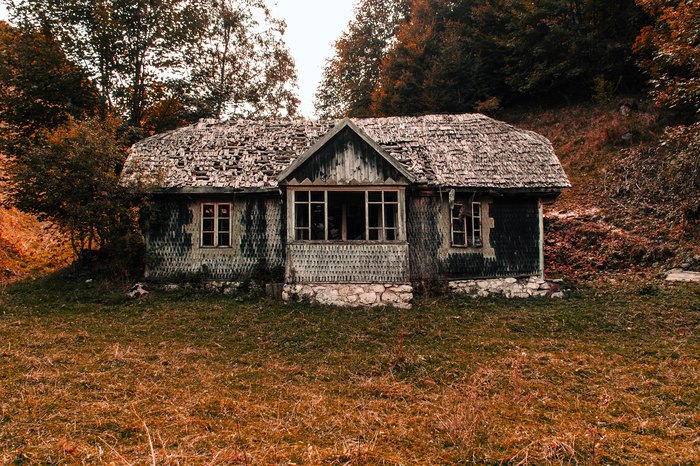 New Jersey Urban Legends We'll Cover
Is Netflix's The Watcher a true story?
What is the origin of the New Jersey Devil?
What happens on Shades of Death Road?
Wait, New Jersey has a loch-ness monster?!
In 2018, the captivating tale of "The Watcher" spread like wildfire across the internet when Derek and Maria, the homeowners, disclosed unsettling incidents involving an unidentified individual stalking their residence in Westfield, New Jersey. Eerie correspondences, signed by the enigmatic figure known as "The Watcher," served as evidence of this distressing ordeal. The picturesque neighborhood where their newly purchased million-dollar home stood was renowned for its tranquility and security. However, the perplexing question persisted: What exactly was unraveling within their lives?
As time progressed, the disconcerting letters persisted, gradually escalating in their chilling nature, to the extent of including unnerving allusions to the couple's precious children. Parts of the letters read:
"My grandfather watched the house in the 1920s and my father watched in the 1960s," one letter reportedly read. "It is now my time. Do you know the history of the house? Do you know what lies within the walls…?" Another reportedly read, "Do you need to fill the house with the young blood I requested? Better for me. Was your old house too small for the growing family? Or was it greed to bring me your children? Once I know their names I will call to them and draw them (to) me."
Is this one of the creepiest stories to come out of New Jersey?! Listen to the episode and find out.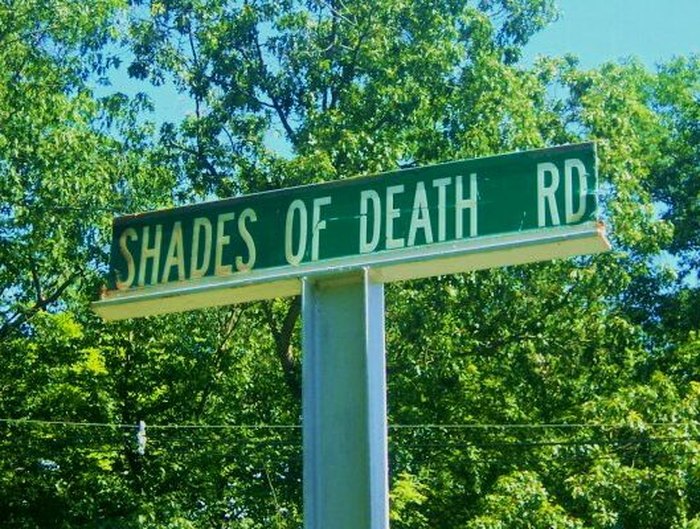 I actually lived near Shades of Death Road, and it's extremely rural. Growing up in New Jersey, there were very few lights on this road, and you basically wanted to avoid it at all costs. First of all, locals knew of one legend that if you're driving on Shades of Death Road at night and you hit a deer and then cannot find that deer afterward, then you'll die within a few days mysteriously. This was something kids said in high school, and you just laughed at it.
But how this road got its name has a few different stories attached to it. One of the most prominent legends involves murder. It was said that an unruly band of squatters lived here, and they became murderous. Fighting over women, being wild and disorderly. And they just basically killed each other for sport. Another legend has the name coming from the original settlement back in the 1850s, which was a lot of swampland and brought an outbreak of malaria, killing a ton of people.
But beyond the origin story of the name, murders have also taken place on this road – a man was murdered with his car jack over some money, and a wife murdered her husband. She buried his head on one side of the road and his torso on the other, and then there was the unsolved murder of Bill Cummins, who was shot near his home by the road and buried.
Probably the most famous urban legend to come out of the Garden State – The Jersey Devil. This story is so widely known you can visit the official site of the state of new jersey and read all about it. I love when states lean into their urban legends. 
But anyway, let me set the scene here: on a dark, stormy night in 1735…in, of course, the Pine Barrens, near Leed Point, there was a woman giving birth to her 13th child. Here are the things people have said about that night:
"Mother Leeds said she wanted the baby to be the devil!"
"The baby was born with a tail, wings, and hooves and flew up the chimney!"
"The baby looked normal, but then it changed!"
This is how the legend started. Locals in the area call it the Leeds Devil and said that it had a horse's head, long legs with hooves, two short front legs, and bat wings. People have speculated the size of about six feet or more. Others have said it was small, like three to four feet. I don't know which is worse. But in true cryptic fashion, the Jersey Devil has glowing red eyes and makes very loud screeching sounds.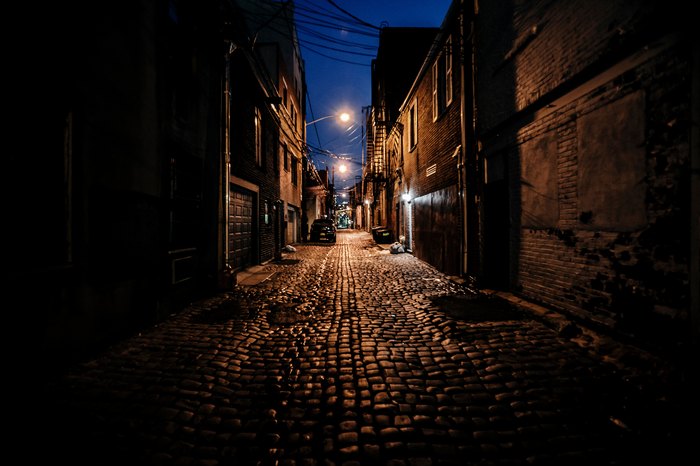 Timestamps:
(03:55:00) The Story Of The Watcher
(11:00:00) Shades of Death Road
(18:20:00) New Jersey Devil Origin Story
As far as weird animals in New Jersey are concerned, nothing can be weirder than the New Jersey Devil. Is it a cryptid? Is it just New Jersey folklore? But also, why is the New Jersey Pine Barrens SO creepy? In this episode, our hosts cover all the best New Jersey tall tales and beyond. Plus, as promised, take a look at these OnlyInYourState articles for more creepy New Jersey fun:
13 Reasons That New Jersey Is The Most Terrifying
Most Haunted Forests In North America: Right Here In New Jersey
Are you ready to tune into the episode? Listen now on Spotify and Apple Podcasts.
Get In Touch!
If you have personal experiences with any of the local lore and legends mentioned above, call or text 805-298-1420! We'd love to hear your thoughts on these creepy, potentially haunted places and maybe even share your clip on the show! You can also reach out to us via email at podcast@onlyinyourstate.com.
OnlyInYourState may earn compensation through affiliate links in this article.
Address: Shades of Death Road, Shades of Death Rd, New Jersey, USA
Address: The Pine Barrens, Pemberton Township, NJ 08015, USA