There is currently news circulating about the performance of several NFL quarterbacks. A Twitter user recently compared the statistics of five different quarterbacks in their most recent 33-34 games. The quarterbacks in question are Dak Prescott, Josh Allen, Joe Burrow, Lamar Jackson, and Justin Herbert.
In recent, Dak Prescott and Zack Martin have restructured their deals, providing the Cowboys with $30 million in cap space. This allows the team to address needs in free agency. Prescott had a challenging 2022 season, with injuries and declining passing efficiency. However, he remains a low-end QB1 with potential for improvement.
Dak Prescott's stats hold up against critics' narrative
ADVERTISEMENT
Article continues below this ad
The person who tweeted pointed out that Dak Prescott's stats are pretty solid compared to the others, despite not fitting the usual narrative that 'he's not as good'. The user @zjones20 listed the numbers for each QB to make the point. He mocked the idea that Dak Prescott is not as good as the other quarterbacks, mentioning "Dak stacks up just fine. 'LOL' don't fit the narrative tho." 
Dak Prescott: last 33 games 69 TDs & 29 INTs
Josh Allen: last 33 games 71 TDs & 29 INTs
Joe burrow: last 34 games 67 TDs & 24 INTS
Lamar jackson: last 34 games 47 TDs & 27 INTs
Justin Herbert: last 34 games 63 TDs & 24 INTs

Dak stacks up just fine. LOL dont fit the narrative tho https://t.co/mSvMUoxcbK

— Jach Zones (@zjones20) May 8, 2023
Well, the Tweet was based on Ex-QB of the Los Angeles Rams shared some data on Twitter, where NFL analyst & Ex-QB Dan Orlovsky chimed in with a surprise. He found it shocking that in Dak Prescott's last 33 games, he's thrown 29 interceptions. It seems like Orlovsky didn't expect that no. of interceptions from him.
And, this moment was grabbed by fans to defend Dak Prescott against criticism from an ex-NFL QB. They disagreed with the ex-player's attempt to belittle Prescott and his performance. The fans shut down the criticism and supported Prescott, making their disagreement clear.
One fan pointed out that 14 interceptions per season (on average) may not be considered a large number in the context of a starting quarterback's performance. They implied that the criticism of Prescott as the most overrated quarterback in the NFL was unfounded.
So 14 per season. Is that a lot?

— gary rydell (@justbenormalman) May 8, 2023
A different fan acknowledged that 29 turnovers in 33 games are indeed relatively high, without even accounting for any fumbles. They questioned how many quarterbacks with such a high interception ratio have managed to make it to the playoffs.
29 turnovers in 33 games is pretty high.

Not including any fumbles.

How many QBs have made the playoffs with an INT ratio that high?

— Jesse Morse, MD (@DrJesseMorse) May 8, 2023
Lastly, a fan questioned why Orlovsky was criticizing Prescott heavily when other quarterbacks like Josh Allen may have similar or worse stats over the same time period but are often praised. The fan implied that Orlovsky's criticism seemed unfair or biased against Prescott.
Doesn't Josh Allen have the same or worse stats over the same time period? Yet – he's amazing? Why you dogging on Dak so hard?

— Lance James (@Myll_Erik) May 8, 2023
2023 Outlook for Dak Prescott
Here's a complete overview of Dak Prescott's performance to provide a better understanding amidst the ongoing controversy surrounding him:
The 29-year-old was drafted as the 135th pick in the 4th round by the Dallas team in 2016. Looking ahead to the 2023 season, his draft rank (ECR) is #85, with the best and worst rankings being #77 and #116, respectively. As for his presence on the roster, ESPN indicates it as 87%.
ADVERTISEMENT
Article continues below this ad
Let's take a closer look at his performance in the past three seasons: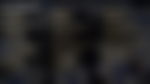 To sum up his performance over the past three seasons, Prescott has accumulated a total of 24,943 yards, thrown 166 touchdowns, and 65 interceptions. Additionally, he has been sacked 196 times.
ADVERTISEMENT
Article continues below this ad
These statistics provide a more comprehensive view of Dak Prescott's performance and allow for a better evaluation of his overall contribution to the team.
WATCH THIS STORY – Controversial NFL Star Deshaun Watson Takes Advantage of Off-Season by Joining America's Favorite Pastime in Cleveland.