Eric Williams
NFC West Writer
Canton, Ohio — Deon Cain waited for the right moment and pounced.
The Birmingham Stallions had limited opportunities for big returns because of the strong leg of Pittsburgh Maulers kicker Chris Blewitt.
However, with his team trailing midway through the fourth quarter, the speedy Cain told Birmingham's coaching staff the time was right for a "bounce" return — pulling Pittsburgh's kickoff coverage to one side of the field, then changing direction with a wall set up on the other side.
The Stallions made the call and the play worked, with Cain weaving his way to a 91-yard kick return for a score – the winning margin in a 24-20 victory over the Maulers Sunday evening at Tom Benson Hall of Fame Stadium in the night cap game.
It was the second straight game Cain return a kick to pay dirt. In last week's 45-31 loss to the New Orleans Breakers, Cain scored a touchdown on an 82-yard kick return.
"As a kick returner, you just want to get positive yards for you team," Cain said. "Field position is the biggest key in football. … You want to just get 25 yards guaranteed, but my biggest thing is just getting good yardage for my team so guys can have good (field position) and take it down and score.
"And if keeps leading to touchdowns, then we'll just keep doing it."
In a game that had five lead changes, the Stallions made Cain's kick return with 6:32 remaining to play count by keeping Pittsburgh's offense to a punt on the team's final possession and running out the clock on Birmingham's final offensive series.
The key play for the Stallions was converting a fourth-and-1 from Pittsburgh's 39-yard line with two minutes left on a quarterback sneak by Alex McGough. Birmingham ran out the clock from there. 
McGough struggled early, throwing interceptions on Birmingham's two possessions. However, McGough finally got things going late in the first half, scoring a touchdown on a 5-yard scramble on the final play of the first half. 
McGough threw for a 9-yard score to receiver Davion Davis with 9:40 left in the third quarter. The Florida International product scrambled for 13 seconds before connecting for the touchdown.
"The first guy I made miss, I heard Matt (Matt Kaskey) say, 'Behind you,'" McGough said. "So, I immediately flipped my hips around and gave him a dead leg to the right. And then, I'm trying to find somebody open, but I just keep seeing people crossing me, so I just keep weaving in and out.
"It took about 20 seconds, (laughs), but I found somebody. I'm just trying to make a play. It's never over until the whistle blows."
McGough finished 17-of-29, passing for 157 yards, with a touchdown pass and two interceptions. 
His counterpart, Pittsburgh's Troy Williams completed 20 of 32 passes for 210 yards. Williams also ran for 64 yards, including a pretty 34-yard run for a scored.
However, the Maulers had to settle for Blewitt field goals three times in the red zone. Blewitt finished 4-for-4 on field goals against the Stallions after going 5-for-5 last week.
"Today, the Maulers beat the Maulers," Pittsburgh head coach Ray Horton said. "We gave up a touchdown on special teams, we were 0-of-3 in the red zone and on a third-and-9, we gave up a defensive touchdown. That was the game." 
The Stallions improved to 3-1 with the victory, while the Maulers dropped to 1-3 overall. 
The Maulers did a good job defensively taking away one of Birmingham's top pass-catching options, limiting tight end Jace Sternberger to one catch for 5 yards on one target. Sternberger entered Sunday's contest with 18 catches for 218 yards and three scores. 
Stallions LB Scooby Wright returns
Out since Week 1 due to injury, Birmingham Stallions linebacker Scooby Wright returned to the starting lineup. 
The University of Arizona product led the Stallions in tackles with six, including a tackle for loss.
The Stallions head coach said he was pleased to have one of his energy guys on defense back in the fold.
"It's not just the physical plays that he can make, it's the presence that he has," Holtz said. "He's kind of a calming presence for the entire defense. When it starts reeling and they make a couple first downs, I think he's just got great knowledge, he understands the game so much and it's just invaluable having him in there."  
Injury update
Pittsburgh Maulers outside linebacker Vaughn Taylor Jr. suffered a toe injury in the second half and did not return. 
Eric D. Williams has reported on the NFL for more than a decade, covering the Los Angeles Rams for Sports Illustrated, the Los Angeles Chargers for ESPN and the Seattle Seahawks for the Tacoma News Tribune. Follow him on Twitter at @eric_d_williams.
FOLLOW
Follow your favorites to personalize your FOX Sports experience
---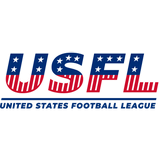 Get more from United States Football League Follow your favorites to get information about games, news and more
---