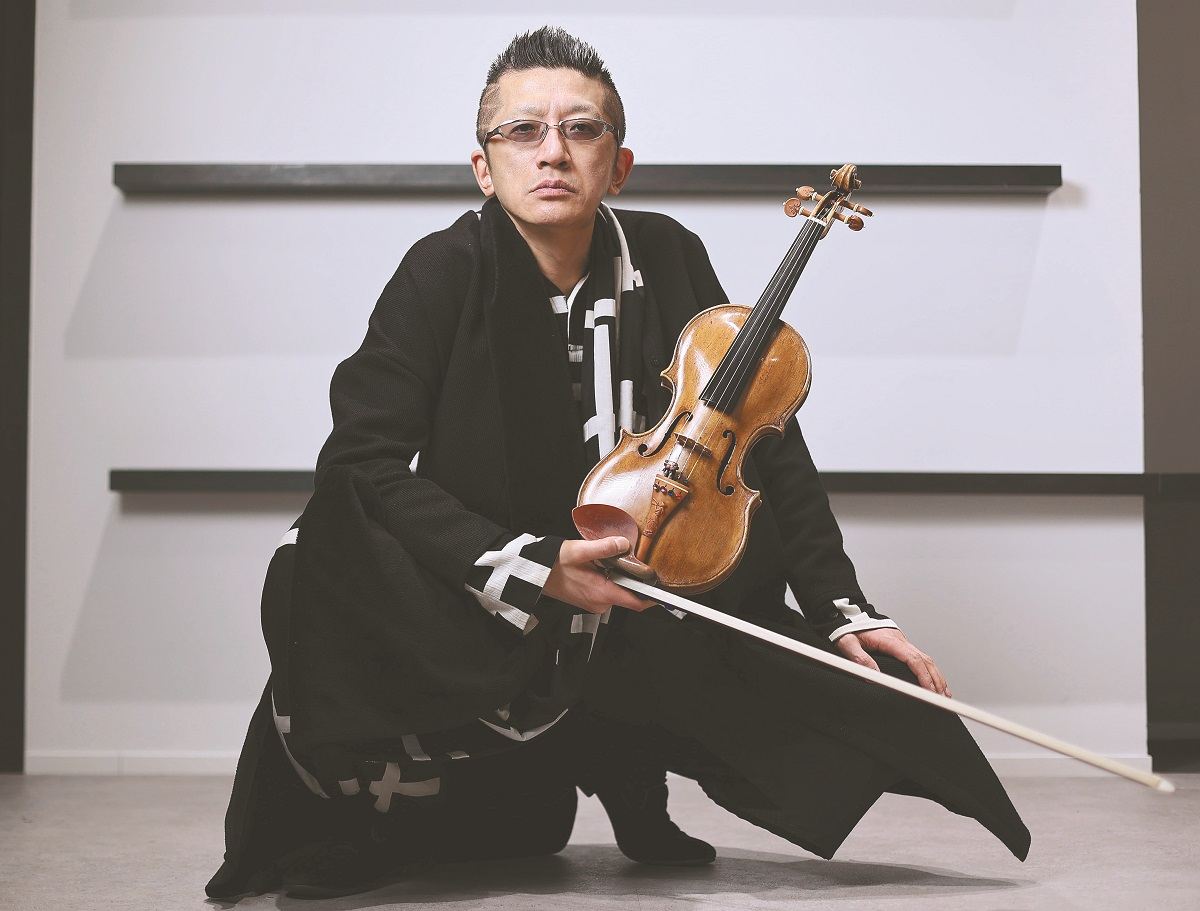 12:15 JST, May 5, 2023
As the saying goes, "Never judge a book by its cover."
Anyone seeing Yasunao Ishida walking down the street with his short hair, shaved at the sides, and tinted lenses would be hard-pressed to guess that he is an accomplished violinist. Hearing him perform on stage, they might find his "tough guy" appearance unimaginable.
Ishida has a vast repertoire — from classical music to rock — and is equally adept performing as a soloist, or as a member of an orchestra or an ensemble. I was able to interview this extraordinary violinist and learn about his love for the art form.
The sound Ishida produces on his violin is incredibly fine and delicate. Unlike most violinists, Ishida does not use a shoulder rest, which is used to keep the instrument steady. When playing, he prefers to move his entire body as he feels the music.
"I don't like my body to be fixed in place," Ishida said. "So, when I was a child, I used a sponge-like pad."
Much like his performance style, his speech is also simple and direct.
Early days
The Kanagawa Prefecture native was born on Feb. 19, 1973. When he was about 3 years old, his parents saw him moving to the music that played on TV, so they enrolled him in violin classes.
Ishida likes to stand out and entertain people, so he was happy when his friends were amazed by his performance.
He also enjoyed playing in a junior orchestra, which he joined when he was a fifth grader in elementary school. At the time, he only viewed the violin as a hobby. His plan was to go to a regular university, join its orchestra club and soak in the attention that came with being an amateur violinist.
He changed his mind when he visited a university in the autumn of his third year in high school. As he walked around campus, he realized, "No, this place isn't for me."
Upon returning home, he told his parents: "I'm going to take the entrance exam to a music college. Please let me do it."
He had very little time to prepare. While he was competent in practical skills, he had to study music theory and other subjects. He eventually got into Kunitachi College of Music and has devoted himself to playing the violin ever since.
After graduating, he accepted an offer to be an assistant concertmaster of the Japan Shinsei Symphony Orchestra. Two years later, he became a concertmaster of that orchestra.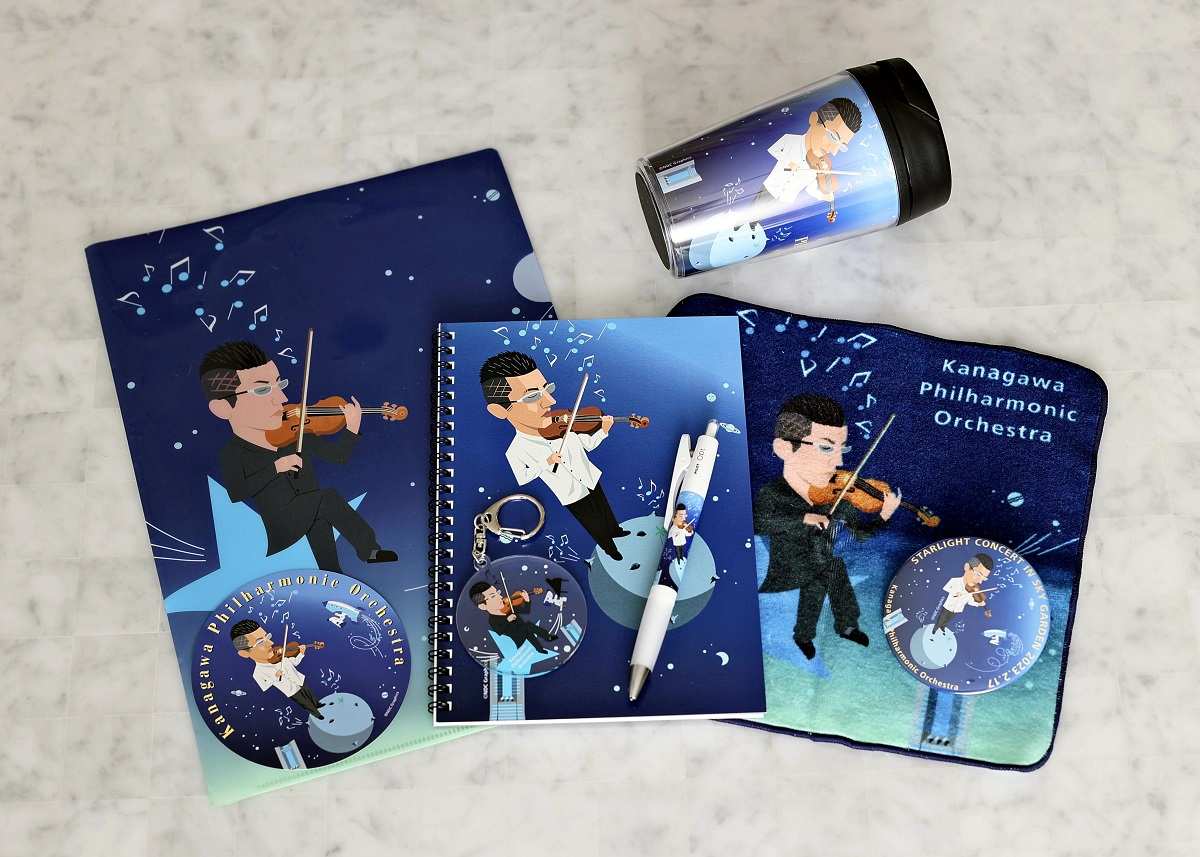 In 2001, Ishida took the post of solo concertmaster at the Kanagawa Philharmonic Orchestra and is still with the orchestra more than 20 years later. Ishida has also been serving as a special guest concertmaster for the City of Kyoto Symphony Orchestra since 2020.
'Changing your mindset'
When asked to describe the Kanagawa Philharmonic's sound, Ishida paused, then said it is "delicate," which could equally describe his own sound.
"If my own music doesn't affect the musicians around me, I don't think I'm a very good concertmaster," Ishida said. "So, I think having a delicate sound is a good thing."
His words suggest that he feels proud of having been able to carry out his heavy responsibilities.
Ishida not only serves as concertmaster, but he is also a soloist as well as an ensemble player. He is a member of the Yamato String Quartet, which was formed when he was at university, and the Trio Libertad ensemble, which plays the music of tango master Astor Piazzolla.
Ishida Gumi, which is a string ensemble that he formed in 2014, has attracted new audiences by performing not only classical music but also film scores and rock music.
Ishida said he is not very knowledgeable about rock music and some other genres, but if he likes what he hears, he will incorporate it into the repertoire as he wants as many people as possible to listen to their music. He will not refuse to perform certain genres if he likes the music.
Ishida is kept incredibly busy, as he performs about 150 concerts a year, so he practices whenever he can. He also arrives at the venues as early as possible before rehearsals and performances.
When I mentioned that he must be under a lot of pressure as he has to be on stage every two or three days, he simply said: "I never catch a cold. Probably because I always keep myself on my toes."
Ishida said the secret to good health is to sleep well and laugh a lot.
"Changing your mindset is also important," he said. "When the concert goes really well, you might want to soak it all in and stay in that mood, but since you have the next performance, you have to reset your mind that same day."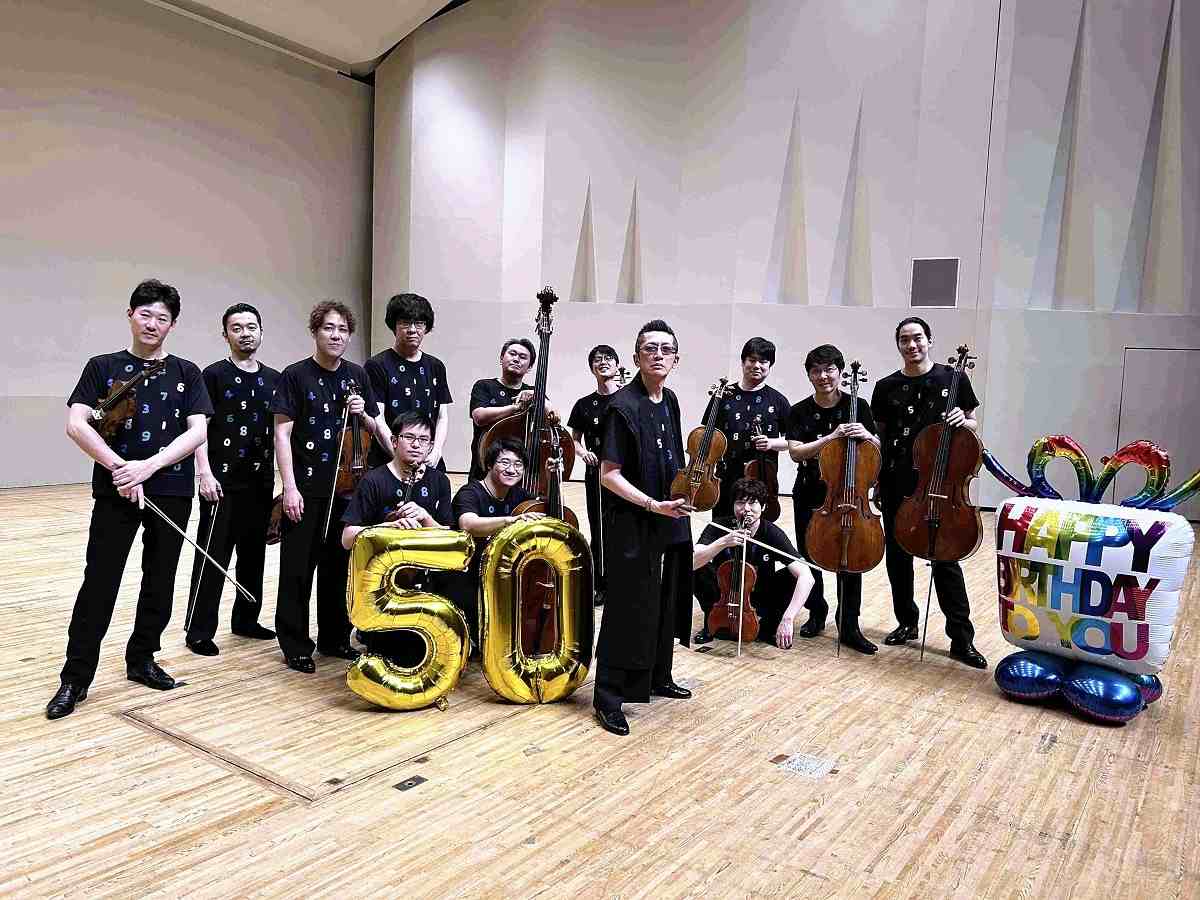 Ishida says his motto is: "To achieve your goals, you have to put them into words."
Ishida said his current goals are to play at the Nippon Budokan and Yokohama Arena, as well as perform on NHK's "Kohaku Utagassen" (Red & White Year-end Song Festival).
In February, the head of Ishida Gumi marked his 50th birthday.
"I want to pursue my own music and sound," Ishida said. "I want to keep playing for the rest of my life."
Ishida Gumi released its second album, "Ishida Gumi: 2023 Haru," on April 26. The group has started its tour to play 28 shows nationwide through mid-March 2024.
Source link