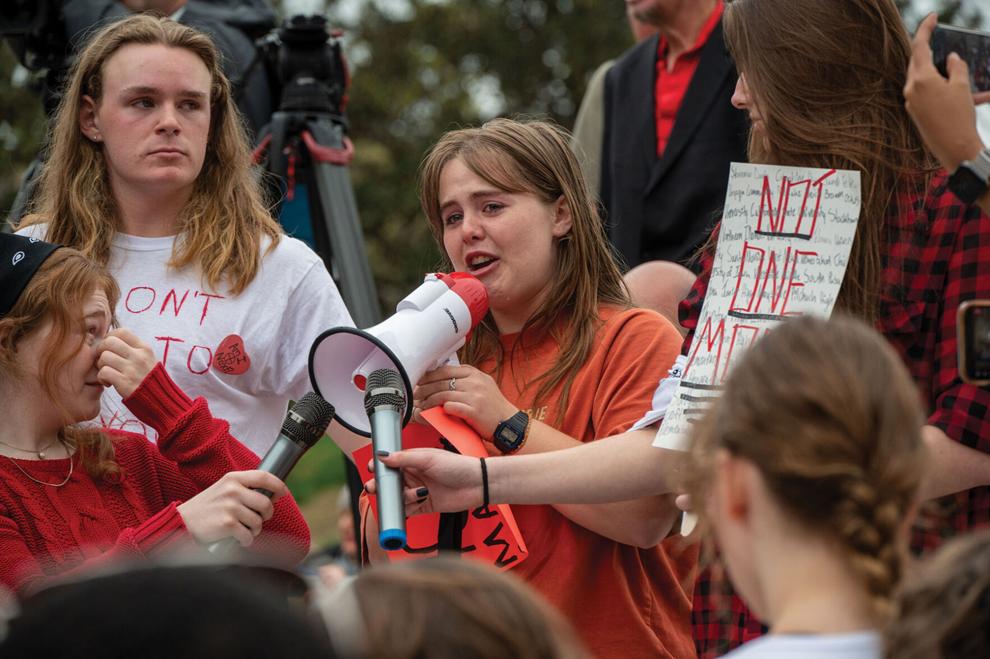 If you hold it, will they come?
As governor, Bill Lee has the ability to call a special session of the legislature to address gun legislation issues. Following the regular session gaveling to a close, Lee said he would be calling one soon. As of last week, the governor's office says a special session will "likely be after July 4." But after talking with multiple Democrats in the Davidson County delegation, it's not clear whether Republicans would attend a special session or what legislation would be offered.
"I don't expect it to happen," says Democratic Rep. Bo Mitchell. "I think that what little courage they might have had has dissipated since we got out of session. That's a shame. The people of Tennessee expect us to do a job."
Some Republicans, including Senate Judiciary Committee Chair Todd Gardenhire of Chattanooga, have demanded to see documents written by Covenant School shooter Audrey Hale before considering any gun legislation. The Metro Nashville Police Department denied Gardenhire's request, citing its ongoing investigation, and as of press time, the materials have not been released. Lee also urged the release of the records. 
One issue, according to Democratic Sen. Jeff Yarbro, is that it's unclear who in the majority would take responsibility for the legislation, given the firearms lobby's threats to support a primary challenge against anyone who proposes new gun or extreme risk laws — the latter of which Gov. Lee has already proposed language for.
"I think that there are people that avoided talking about firearms legislation during the session with the cynical hope that by the time we adjourned, people would move on," says Yarbro. "I think it's pretty critical to prove that wrong. We need people to build and grow and organize so that there is pressure across the state. It turns out Republican families have children and grandchildren too. I believe they want to see the legislature take this issue seriously and get something done."
First-term Democratic Sen. Charlane Oliver says the ball is in the GOP's hands. 
"This is on GOP leadership if they will listen to the majority of Tennesseans who are demanding to stay safe in their schools and churches and homes," Oliver says. "We are further along than at the beginning of the session. Now that conversation has shifted, and that is a win to celebrate. The legislation Gov. Lee has proposed is not 100 percent what we would like to see, but it's something we didn't have a month ago. It's a big step forward."
One possible scenario would be to wait and see the outcome of a redistricting lawsuit that ended last week. Parties have a month to file closing briefs before a three-judge panel of chancellors decides whether or not the lines drawn for state House and Senate districts last year were unconstitutional. If the judges strike down the current lines, the legislature would have to meet in order to draw new district boundaries or risk the court doing it for them. But waiting on that outcome — which would likely be appealed — could make it months before the legislature would need to meet.
Yarbro says pressure is building for the state to do something. 
"The longer the governor waits, the less willing voters and families will be to accept half measures and talking-point solutions."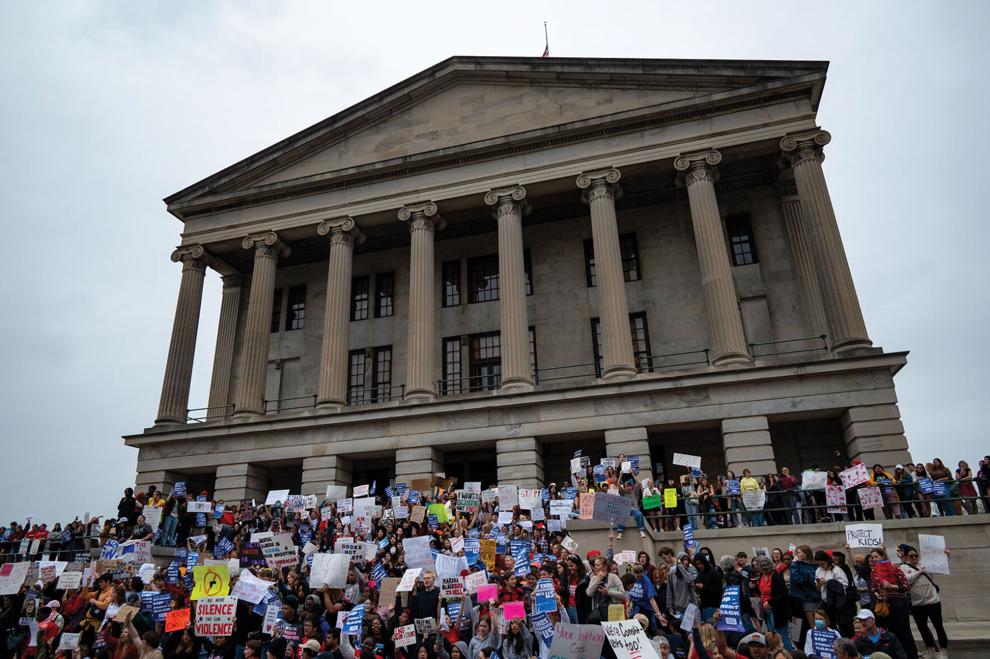 With national attention trained on Tennessee, the state legislature passed laws punishing Metro and restricting gender-affirming care — but nothing on gun control