With the last pick of the 2023 NFL Draft, the Los Angeles Rams chose Mr. Irrelevant Desjuan Johnson. While the name itself is desultory, it often puts a chip on folks' shoulders that are given this jersey.
The most recent case in point is Brock Purdy, who was Mr. Irrelevant last year and was selected with the last pick by the San Francisco 49ers. Instead, he took over as the starting quarterback from an NFL first-rounder and an NFL veteran and led them all the way to the NFC Championship game.
Can Desjuan Johnson have a similar impact? We look at his journey so far to see if he can stand out and justify his relevance.
•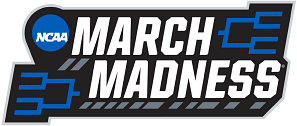 Desjuan Johnson's journey to Mr. Irrelevant and the Los Angeles Rams
Desjuan Johnson's journey begins in Detroit, Michigan. He attended East English Village Prep High School and joined the University of Toledo after graduating from there.
Last season, he won the MAC Championship with Toledo and secured a First Team All-MAC selection. In the previous two years, he was a Second Team All-MAC selection.
Despite his achievements, he was not invited to the NFL Combine. It pointed to him being most likely an undrafted free agent. But he put in a mammoth performance during Shrine Bowl week, which got NFL scouts noticing.
His impressive tackle for a loss and general performance meant that scouts from 30 NFL teams turned out for Toledo Pro Day. Desjuan Johnson logged an impressive 5.02-second 40-yard dash time with a 1.7-second 10-yard split for a defensive tackle.
His biggest strength, though, is how quickly he gets off the snap to attack the opposing offense. His blistering reaction time and knowledge will serve him well in the NFL. He is a bit undersized at 6-foot-2, 280-pounds.
But that is where his versatility can come to the fore. He can play across the defensive line, including on the edge. That is why in a lot of places, he is alternatively listed either as a defensive end or a defensive tackle. To give a measure of his versatility, he finished the 2022 season with 16.5 tackles for loss, 5.5 sacks, 65 tackles in total and even snared an interception.
He will be an asset to the Los Angeles Rams. After their Matthew Stafford trade from the Detroit Lions, they sent a lot of draft picks along with Jared Goff the other way. More than anyone, they needed a steal at a late stage. Desjuan Johnson might just be the person for it.