At a time when stories of women's empowerment have been going viral on the internet, leaving many others inspired and motivated, there are several instances when women in our society are being looked upon as objects and are subjected to domestic violence and abuse.
However, there are also many brave women around us who have managed to fight against all the social evils and take a stand for themselves.
One such case is of a woman named Neeta who has not survived an abusive marriage but has established a successful business on her own and has raised her kids single-handedly.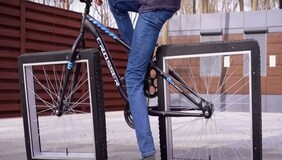 Ever wondered what a bicycle would look like with square-shaped wheels? This clip is for you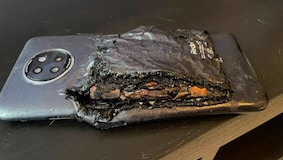 Shocking! School girl dies after mobile phone explodes in her hand
The woman was married off at a very young age by her grandparents after her mother committed suicide and her father left her and then got into an abusive marriage. However, she finally took the call to leave her house along with her kids and established her own business.
Know her entire story
As shared by the Humans of Bombay, the woman named Neeta can be seen narrating her story from the very beginning. As shown in the video, she was beaten up by her mother during childhood, while her father who was an alcoholic never cared about her. Neeta was just six-year-old when her mother committed suicide and her father abandoned her.
It was then that she was taken in by her grandparents who got her married to a 22-year-old man at the age of 14. Neeta had three kids with the man, who also turned out abusive and alcoholic. "I stood by him when he went broke and we had to live in a slum," she added.
It was during her stay in the slum that she learned to ride scooters, cars, and vans. She turned this passion into a job and started riding school buses for earning a livelihood. However, her husband who was against all of these threatened to kill her if she continued to do so.
Fed up of all this, Neeta at the age of 34 took the decision to move out of her husband's house. She not only completed her education along with her children but also expanded her business. Presently, she owns 13 buses under the tag of Neeta Travels.
"Today, 8 years later, I own 13 buses under Shree Neeta Travel. While life tried closing all doors on me, I built my own!" she said.
Watch:
Neeta's story has left many inspired on Instagram. Many took to the comment section and lauded her achievements. A user wrote, "More power to such females who set an example for so many others", while another one wrote, "The comeback is greater than the setback." 
"What a strong and intelligent lady a great role model," a third user commented.
Source link