Malia White from Below Deck Mediterranean may be off camera the past few seasons, but the Below Deck Med bosun could be gearing up for a bigger role – someday – on the series.
White has been racking up certifications and climbing the chain of command. Most recently she shared on social media that she earned her Officer of the Watch certification.
"I just got my officer of the watch, so I'm now officially officer in charge of a navigational watch for a 3000 gross ton vessel," she told Showbiz Cheat Sheet. "I just officially became second officer."
But she doesn't plan to stop there. White's next goal is to work toward earning the same certification as Captain Sandy Yawn.
Malia White is working on the same license as Captain Sandy from 'Below Deck Med'
"She's a boss b**** basically," chief stew Katie Flood told Showbiz Cheat Sheet about White.
"Currently, if they wanted to find a vessel under 500 gross tons, I could captain that next season [ of Below Deck]," White joked. "But yeah, now the next ticket I'm working towards is the same license that Captain Sandy has, so …"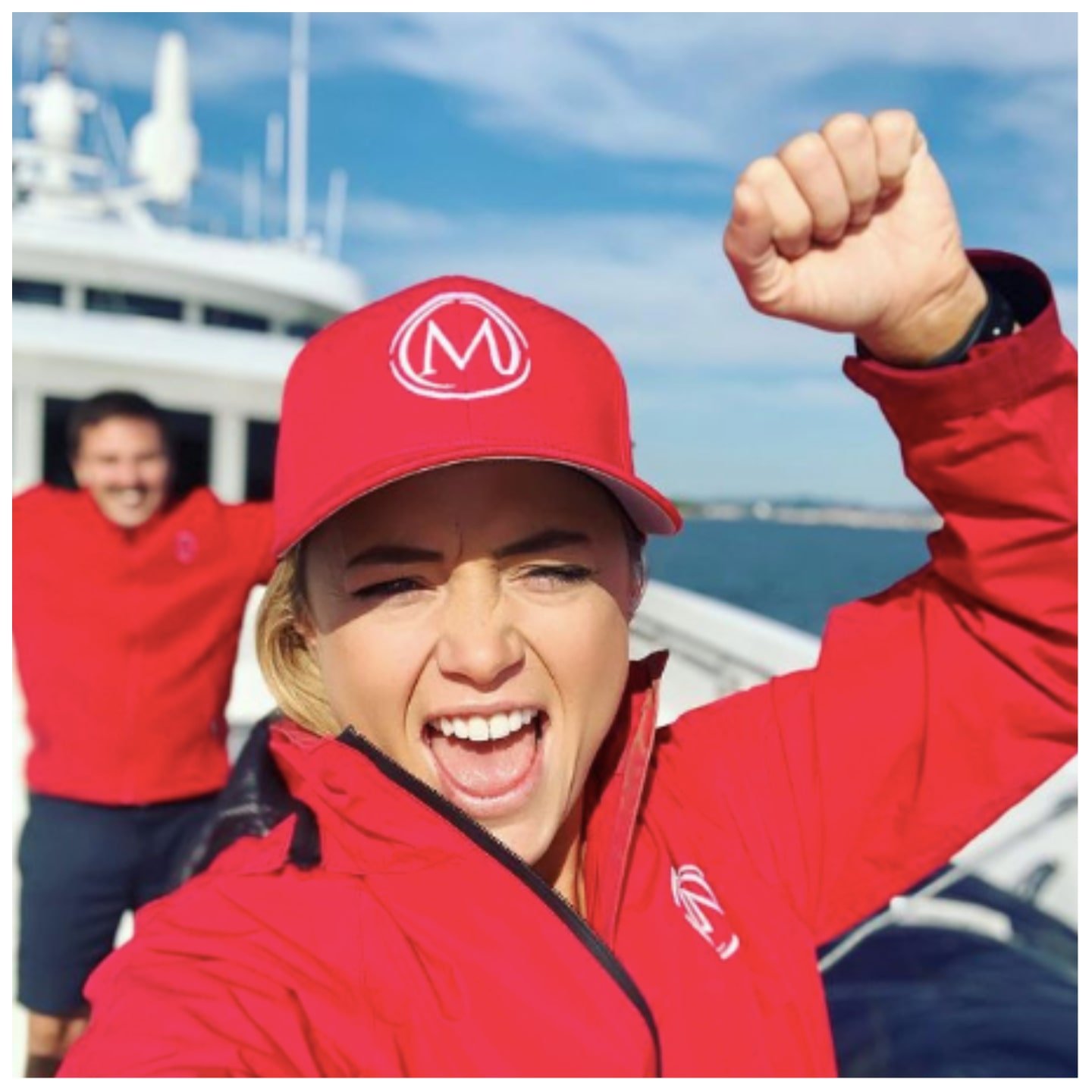 She laughed, "Hint, hint."
Flood and White are currently working together – this time off-camera. "So me and Malia have been on the same boat where I've been a year now," Flood said. "But [Malia] has been on board for three years. So we have one boat that we go back to, it's our home, it's our family, it's our job."
"We're on a 72-meter yacht," White said. "We're on a full commercial [yacht] with full ISN, all the rules …"
"It's serious," Flood added. "And basically we hold a lot of responsibility being officers – Officer White [laughs]!"
Malia is open to returning to any 'Below Deck' series in any capacity – even 'Below Deck Sailng Yacht'
White previously told Showbiz Cheat Sheet that she would be open to returning to any of the Below Deck series, even as a deckhand. "I'd never say no to sailing or anything after meeting those guys in New York. Like New York was so much fun," she said. White met Below Deck Sailing Yacht's chief stew Daisy Kelliher and Captain Glenn Shephard at the NBC Upfronts in May 2022. "Daisy seems like a blast. If I could sail, I would definitely be out there with her and Glenn. But they'll have to teach me first [laughs]."
"I don't know the first thing about like pulling for the sails and doing all the driving," she said. "I actually really don't even know the terminology for sailing. That would be a whole new learning experience for me. Like, I wouldn't even feel comfortable. I'd have to probably go on as like a junior deckhand to learn how to sail. It's just a whole different world. But yeah, I love those guys. Daisy and Captain Glenn, they were awesome."
Katie and Malia open up about real crew versus 'Below Deck' wannabes
With the popularity of Below Deck, some new crew members have admitted that they got into yachting because of the show. In fact, some fans wondered if Below Deck crew were real yachties. But White and Flood said Below Deck wannabes don't get very far in yachting.
"They get phased out pretty quickly," White said. "They come in and they're like, ooh, it's like Below Deck. And then they realize it or not, it's a lot more work. And it's not just the deck crew out watching water sports all day. You don't see us washing down the boat, scrubbing the teak, detailing the stainless for hours on end. And then they realize that that's more what it is. And they're like, OK, this isn't for me."
"They phase out very quickly or they just end up going from boat to boat and not really sticking like on one boat," Flood said.
White and Flood also teased an upcoming podcast … with details coming soon!