Super Bowl 2023 is not only the biggest game of the NFL season — it's also the longest. Between the additional commercials and a lengthy halftime show, Sunday's contest between the Philadelphia Eagles and Kansas City Chiefs will last much longer than an average football game.
This year's Super Bowl is scheduled to kick off at around 6:30 p.m. ET from Arizona's State Farm Stadium. While it's impossible to say exactly how long Super Bowl 2023 will last, but recent games give an idea of what to expect.
Since 2011, every Super Bowl has lasted at least three hours and 23 minutes from start time until the game was finished. The last five Super Bowls have averaged just under three hours and 34 minutes of game-time.
Last year's Super Bowl between the Cincinnati Bengals and Los Angeles Rams had a game time of three hours and 26 minutes. When the Tampa Bay Buccaneers defeated the Chiefs two years prior, the game took three hours and 35 minutes.
The high-scoring Super Bowls often last the longest. When the Eagles defeated the New England Patriots 41-33 to win their first and only Super Bowl championship in 2018, the game took three hours and 46 minutes to complete.
The Chiefs were the NFL's highest-scoring team in the regular season. The Eagles have scored 69 points in two playoff games. Kansas City and Philadelphia have both scored 546 total points in 19 total games — an average of just over 28 points per game.
Overtime, of course, would make the game even longer. The Patriots' 25-point comeback over the Atlanta Falcons in 2017 was the only Super Bowl that has ever required the extra session. New England's 34-28 victory latest for three hours and 47 minutes.
Halftime for a usual regular-season NFL game lasts 12 minutes. The Super Bowl halftime show can last for more than a half hour.
Last year's Super Bowl went to halftime at 8:01 p.m. ET and the third quarter didn't start until after 8:30 p.m. ET.
Rihanna will headline the Super Bowl 2023 halftime show.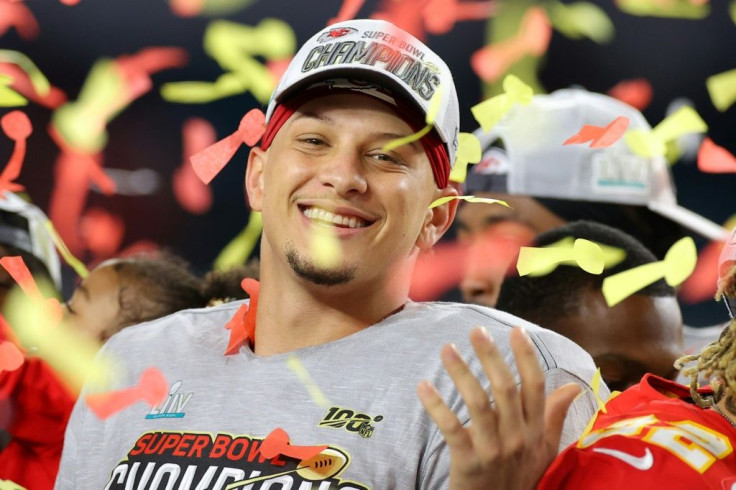 Source link