Dancehall star Masicka has all but confirmed his new relationship with American label Def Jam Recordings, under which he's released his latest single Pieces featuring Jahshii.
Def Jam, one of many divisions of Universal Music Group, is based in Manhattan, New York, and is known for its work with Hip-Hop and R&B artists. Efforts to get a comment on the relationship from Masicka's management and Def Jam reps were unsuccessful.
Capleton was signed to the label, where he released two albums: Prophecy, which went on to peak at No. 65 on Billboard's R&B/Hip Hop Albums chart in 1995, and I-Testament, back in 1997.
Def Jam's current roster includes Buju Banton, and DJ Khaled, whose new partnership with the label was announced on Thursday. The label is also home to 2 Chainz, Big Sean, Dave East, Jhené Aiko, Justin Bieber, Muni Long, Nas, and others, according to its official website.
As Masicka gets to work on the follow-up to his debut album 438, his yet-to-be-officially announced partnership with Def Jam could go a long way in earning him even more acclaim in the highly influential US market.
438, which was independently released under Genahsyde/1Syde Records spent seven weeks on the Billboard Reggae Albums chart, peaking at No. 2.
It has sold 35,000 units as of December 2022, according to data provided to DancehallMag, from Billboard's sales tracker Luminate.
Masicka's latest release Pieces sees him and Jahshii taking turns reflecting on their respective journeys. The track, released on Friday (February 10), positions their varied yet similar experiences as pieces to the larger puzzle of life, and who they've had to become to put it together.
The song's allure hinges on the inescapable yet refreshing honesty portrayed by both artists, with Masicka shedding light on the bad that comes with success and its pursuit at the highest level, and Jahshii dissecting his responsibility to break free from the shackles of the typical 'ghetto yute', all while never losing sight of family.
Masicka, whose real name is Javaun Fearon, and Moz Zaro Hamm are credited as producers, while the aforementioned tandem joins Jahshii, real name Mluleki Tafari Clarke with writing credits for the song.
The unexpected collaboration between the two is being hailed as a refreshing one, and fans on YouTube wasted no time showering them with compliments to that end.
According to one YouTuber, "Dancehall needs this. Good to see both of them make an official song together 🔥🔥🔥🔥🔥."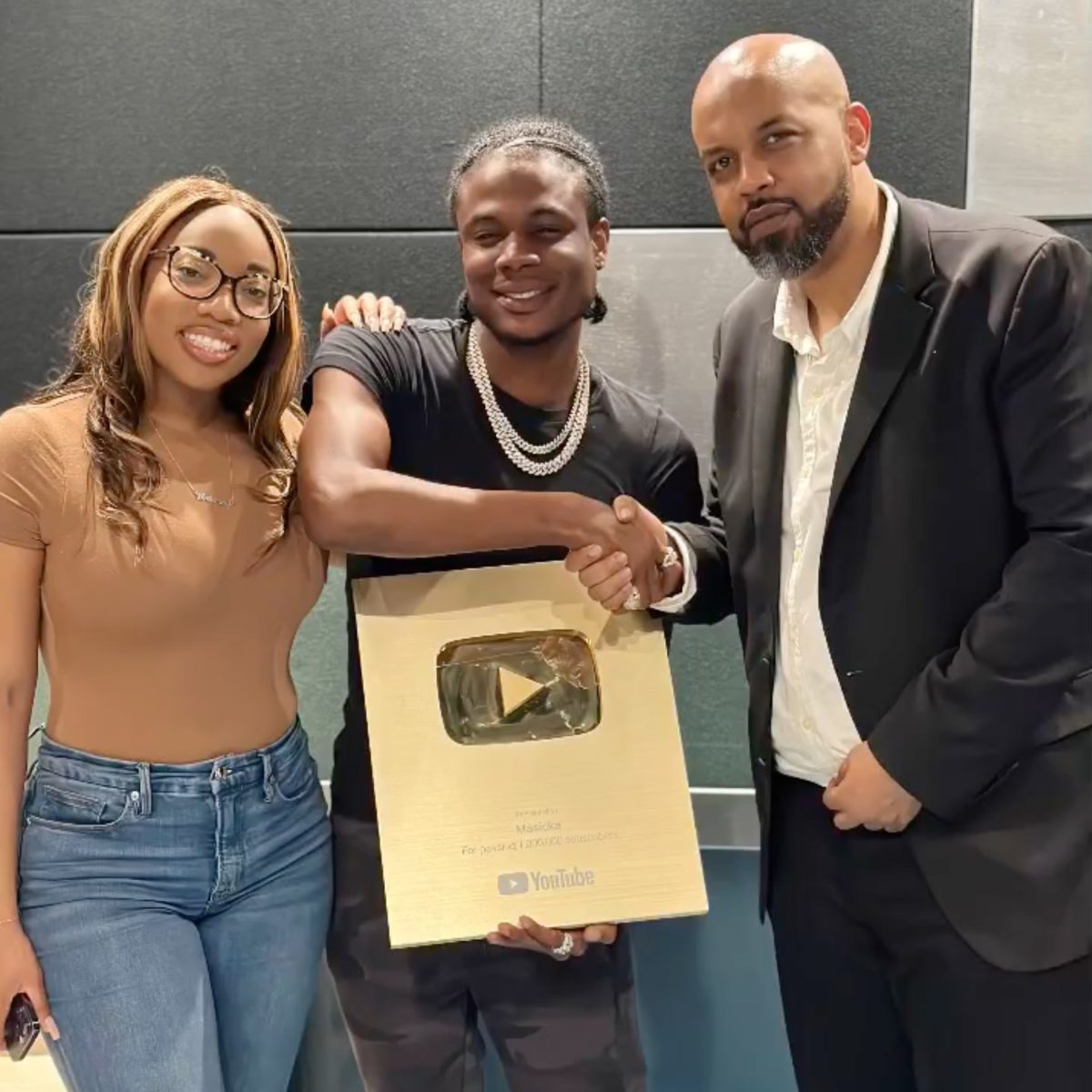 "This song is a definite hit. The last verse 🔥" said another fan, while another chimed in: "Before me even listen me know it's a hit. Jashii and Masicka??? Have to be greatness!! Heart of love to you guys. Great work guys, keep it !!"
There were notable praises for Masicka especially among the comments, with the general sentiment being that he has been the most consistent artist of his generation.
One fan wrote: "Masicka never disappoints 🔥🔥🔥".
Continuing the commendations, other comments highlighted: "Masicka been the most consistent artist of the New School. The crown is yours king. Thanks fi always a bless we with good music."
Others commended both artists on their show of unity and consistent quality of music, while there were those who expressed how inspired they were by the song and by each of the artists' journeys so far.
Source link