Dennis Wideman's fondest London memories have nothing to do with blasting pucks in the old Ice House or the arena now called Budweiser Gardens.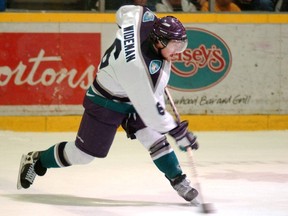 Article content
Dennis Wideman's fondest London memories have nothing to do with blasting pucks in the old Ice House or the arena now called Budweiser Gardens.
Article content
It was his 3 1/2 years spent at the Knights billet home of Ron and Sue Gabrielli.
"They made me part of their family," the legendary Knights defenceman said.
"There are a lot of billets and some people have good and bad experiences. Obviously, hockey was great but you spend a lot of time with your billets. I remember going to their kids' Christmas concerts and we had family game nights once a week. They made my time so much better and I was really lucky to get them."
They have kept in touch and will reconnect Wednesday when Wideman is inducted to the Don Brankley London Knights Hall of Fame with fellow defenceman Rick Green and the late Dan Maloney. Wideman, then, will head to the visitors' bench in his role as assistant coach of the Kitchener Rangers.
Article content
"I really do enjoy the intensity," said the Elmira native, 39.
"Coaching is the closest you can get to playing and it keeps the adrenaline going. I enjoy, whatever I can offer, to help these kids recognize their dreams and whatever they want to be – whether it's NHL, AHL, pro in Europe or school," he added.
"Every day is a challenge and every kid presents a new type of challenge. I'm learning and finding my way through that and figuring out the best way to deal with each kid."
Wideman remains the greatest goal-scoring defenceman in Knights history with 79 (seven up on No. 2 Rick Corriveau).
2023 Don Brankley London Knights hall of fame
Induction: Dennis Wideman, Rick Green and the late Dan Maloney will be honoured on Wednesday before the Knights play Kitchener, 7 p.m. at Budweiser Gardens.
The matchup: The Knights have wins in two trips to the Aud this season, but lost 5-2 at home to Kitchener Jan. 22.
Article content
He never dreamed of a big-league future while in London – he never felt he could afford himself that luxury – but went on to play 815 NHL games with the Blues, Bruins, Panthers, Capitals and Flames.
"I remember just playing, having fun and enjoying my time," he said. "I was doing well in junior, but I didn't have anybody around me telling me I was going to play at that NHL level. I was always too small, too slow, not good enough. So, I was like, 'All right, I'm just going to play junior and we'll see what happens.' "
He got the chance to play for the AHL's Worcester IceCats during the 2004-05 NHL lockout, performed well and benefited when the rules changed the following year.
"I thought after the lockout, maybe I can get to the point where I could get a couple of NHL games in if people get injured," he said. "I never thought I would have a career in the NHL until I got there. Then, it was like, 'I'm doing OK here, too', and it took off from there."
Article content
Wideman graduated from London the year before the Knights rolled to the 2005 Memorial Cup and "team of the century" status. He had an impact on that team's defensive corps, including captain Danny Syvret and Marc Methot.
"He was one of the first trades Mark Hunter made as an OHL GM," Syvret said. "Dennis came in from Sudbury and played big minutes in all situations. We came in later and watched how he conducted and commanded the game. He was always good to us as that veteran big brother and would joke around, let us have fun and play and develop.
"He had a big shot and was a smart player. He had that skill where a forward would be coming down on him and he could put himself into their minds and anticipate what they were thinking."
Article content
The first person Wideman saw when he walked into the Knights dressing room was Brankley, he recalls. He instantly felt part of the organization.
"He just meant a lot to everybody there," Wideman said.
"If you got out of line, he made sure everything was good, you were acting appropriately and representing the Knights the proper way. He committed his life to the team and he wanted nothing but the best for the players who came through there. He was a great man, helped you grow as one, too, and always stayed in touch."
As much as Wideman loved playing at the old Ice House, the much-anticipated move to the John Labatt Centre in 2002 was a major highlight.
"It changed the franchise," he said. "We were down by the highway and it was great. When we made the playoffs, it was so loud in there. But it changed everything when they built that rink downtown. Fans started coming and it became a destination.
Article content
"I remember opening night at the JLC. We weren't in our room yet, because it wasn't finished. We were still where the visiting team is now and we took a picture before we went out on the ice," he said. "It was really exciting to play in front of that many people."
The Hunter ownership, the arena, the drafting of Rick Nash and Wideman's arrival created the foundation of the Knights' long-standing winning tradition.
"I owe a ton to Mark and Dale," Wideman said. "They traded for me and to learn from two hockey men like them was an advantage not many junior teams have. The way they expect you to play and show up every day, the results show on the ice and they have for a long time.
Article content
"They have a good eye for talent and they bring in good people. When players go there, they play a certain way and it works," he added. "With Dale on the ice with us every day, I'm using some of the tricks he showed me. He taught me a lot of stuff that stuck."
Wideman and the Rangers, of course, knocked out the Knights in Game 7 of overtime in the first round of last year's playoffs. Unless built-to-contend Kitchener gets cracking and starts moving up the standings soon, the two teams could collide again right out of the gate.
"It was a strange season last year," he said.
"It's been a long time since the West was so even. Windsor added a few guys, but it wasn't the usual case where two or three teams added five or six players to have these super teams at the top," he said.
"We felt we could compete with the Knights if we played our game and had great goaltending. Without that, it wouldn't have even been a series, because we were giving up 50 or 60 shots a game.
"Anytime the Rangers play the Knights in the playoffs, it's a big dea,l and we were excited to win that round."
It gave Wideman another fond London memory.
On Wednesday, he will have one more to add to that growing list.
---
---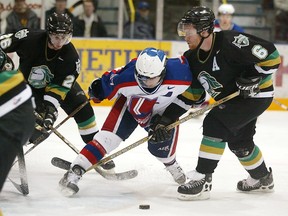 ---
---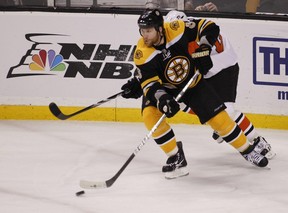 ---
---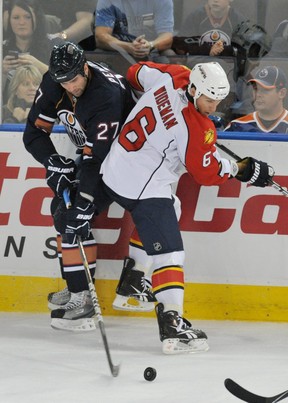 ---
---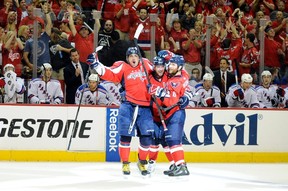 ---
---