Actor John Connors has emerged as one of the most vital – and sometimes controversial – voices in Irish cinema. Agree or disagree with him, there's no doubting his gift as a screen star.
Connors is back in New York next month at the 25 Craic Fest with his new film "The Black Guelph," about how Ireland deals – and fails to deal – with its past.
But Connors will also be on site this month to MC the Craic Music Fest on February 24 at Rockwood Music Hall.
First, though, let's start with his film: "The Black Guelph" is his hard-hitting drama about the way generations can unwittingly hand on trauma – and consequences – to the ones that follow them, but it is also a black mirror reflection of the kind of country that Ireland actually is. 
"The Black Guelph were a group of people in ancient Rome that wanted to uphold the power of the Pope, they were pope loyalists, and anybody went against them, The Black Guelph either massacred or banished them," Connors tells IrishCentral, with the kind of follow the dots speaking style that can infuriate his critics.
"What we're essentially saying," he continues, "is that the Irish state and successive governments are The Black Guelph, because they protected the power of the church's interests over time." 
The film is set in the modern day, he continues. "We follow a young man called Carl who has drug addiction problems and who is selling drugs, and you see him as a bit of a thug, a bit of a gangster."
Soon we settle into the assumption we watching a film about his struggles but then his father comes into the situation, the father who once abandoned him, and we get into his father's story too. 
"Eventually audiences figure out that we're actually watching a film about intergenerational trauma, but specifically about the effects of intergenerational clerical abuse, about how all that trauma gets passed on."
It's heavy subject matter, Connors is the first to admit. "But there has never been an Irish film that has carefully examined the intergenerational trauma arising from clerical abuse. It's something we've avoided. Yet it's such a massive problem in Ireland and I think it's a big reason why we have so much drug addiction, alcohol addiction and so on. These are just the tools that people use to repress their emotions rather than to express themselves." 
To be clear, did you say that the church colluded with the government to look after its interests, I ask? Is that what you believe?
"Absolutely and literally. Of course. That's clearly what happened. And it was about protecting the institutions against the interests of the people. The Irish state has never acted in the interest of the people. Or at least not all the people. And I could still say that today," he continues. 
"Instead it has always acted in the interests of the powerful elites, who are all attached to the big institutions. We are a small country. And the people who run the institutions are all friends that are all in the one club. And you know, we the ordinary people also definitely colluded with the church."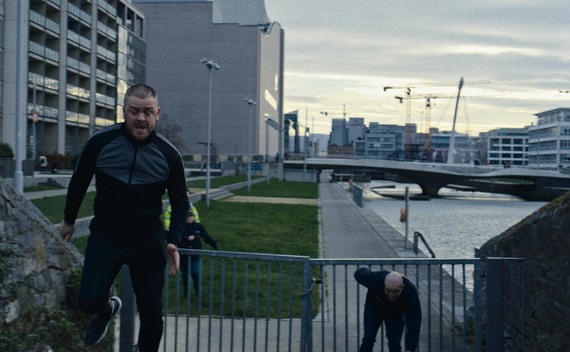 3
Recall that the last Magdalene Laundry in Sean McDermott Street was still open in Dublin until 1996, Connors reminds me. "And since then, there hasn't been real justice. The redress system was set up in order to address the problems and grievances of abuse survivors, the physical abuse, the emotional abuse, and people were supposed to lodge a a claim and get money, but what would actually happen is that they'd have to go on the witness stand and be lambasted by the state's solicitors and by Vatican employed barristers, or a combination of both."
Lawyers would say the most unbelievably ugly things in the church's defense, Connors said. "A disgusting thing is that they call the victims liars, and there are loads of public transcripts for this. A lot of people who went through that redress board system after taking the stand said they felt that they betrayed themselves and betrayed the rest of the survivors. And, you know, it was reliving the trauma for them all again and opening up all the wounds." 
Connors's new film goes into that system in what he calls "a very important and pivotal way" to show what it was all about "and how corrupt – and I would go as far as saying evil – that system was set up, and the redress board system, because it has to be been one of the worst things they did."
It's not all trauma and outrage onscreen, Connors adds. "There are so many beautiful things about being Irish. I think we're great storytellers and great rogues. But that's the veneer of Ireland, the storytelling and the charisma. Behind that that we repress so much, and there's a real darkness to the place, and we all became experts in repression."
He adds: "You know they say what isn't said becomes a symptom. And that symptom can become a disease, and that disease can kill. I think what happened with the Catholic Church is a perfect example of that symptom. Some people didn't want to talk and some people were silenced."
"We don't want to talk about the trauma, we don't want to talk about what happened, we want to act like this was all ancient history, in prehistoric times. Because we're still we're still seeing the ramifications of all this trauma, all this unresolved trauma, we continue to see it. It's getting passed down every generation and if you don't resolve it there will be generations ahead that don't even know where it came from."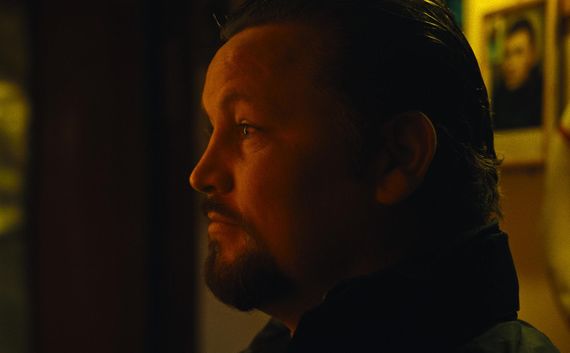 3
You can tell he is only getting started with his desire to hold the mirror up to his country. You can tell his screening and talkback at the Craic Fest will be a sell-out on the night. 
Meanwhile, he is also going to host the Craic Fest concert, which this year will be an exciting blend of music and standup. Previously he has performed his one-man show "Ireland's Call" here, but this night will see his unscripted but always engaging stage presence emerge.
"I've been over five or six times now and I suppose I'm a part of the Craic Fest history. Terence Mulligan, the festival director, and I are now friends and I believe he is concerned for survival of Irish culture in America, which I think is really important. 
"I think the festival has influenced American culture in a very positive way, and probably shows the best of Irish and maybe left behind some of the bad stuff. So yeah, it's the festivals 25 year anniversary and he asked me to come over and emcee the event. Obviously, there's a great lineup of spoken word, people in comedy and songs so I said, why not? It's a going to be a great festival!"
Slated to appear at the Craic Fest concert are comedians Siobhan Fallon, Katie Boyle, and Craig Geraghty alongside musician Brendan O'Shea and surprise guests!
The Craic Music Fest concert will be held at Rockwood Music Hall on February 24 at 7:00 pm. You can book your tickets online here. For more information, visit TheCraicFest.com.