Fraser Olender pushed back as being pegged as frazzled on the latest Below Deck, tweeting that his department did well despite the criticism.
During the preference sheet meeting, Captain Sandy Yawn praised chef Rachel Hargrove and bosun Ross McHarg for the progress they made. She then turned to Olender and told him to turn his team around. He was livid even though he calmly swallowed the remark.
Fraser said his 'Below Deck' team was 'gold'
But on Twitter, he disputed that his team was a mess. "Not really sure of this week's edit to be very honest… We felt great, no stress, no one frazzled, everything under control, all smiles – aside from the bad energy from chef and Cap, we were gold!" he tweeted.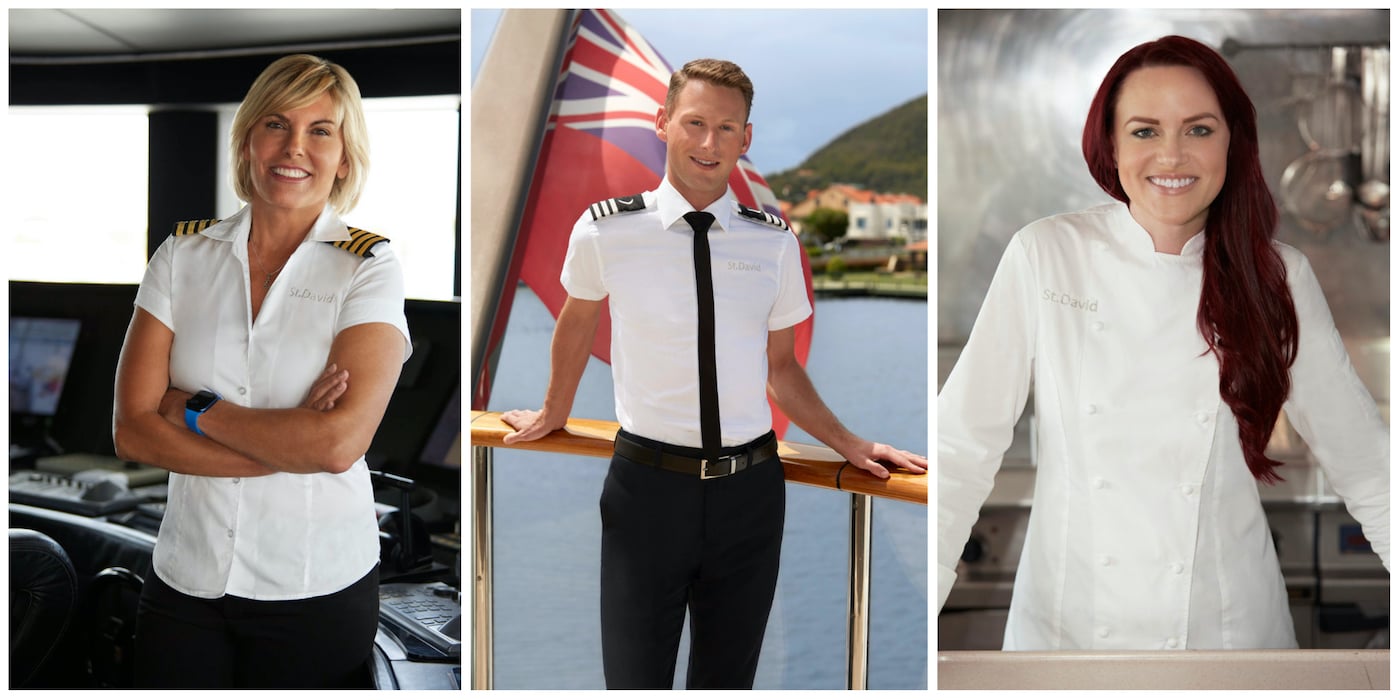 Below Deck Sailing Yacht stew Gabriela Barragan replied that it was "classic mix & match" in the editing room. Olender wrote, "More so that there were no issues aside from the food never being on time and a cap who really didn't like me… Seems as though there were insecurities elsewhere."
Does Captain Sandy 'hate' Fraser?
Olender seems to be taking Yawn's criticism personally, recently agreeing with a fan who tweeted that it appears that Yawn "might hate" Olender. He replied, "No you're spot on, wait until next episode." Adding, "I appreciate you all, you have no idea!!"
Yawn has openly expressed her concerns with service. She's acknowledged that Olender struggled as a new chief stew and he needed to stop being friends with his team and lead them instead.
But she would rather work with Olender over former chief stew Hannah Ferrier from Below Deck Mediterranean. Yawn and Ferrier worked together for nearly four seasons until Yawn fired Ferrier for having unregistered Valium and a vape pen on board the boat.
So during a Watch What Happens Live with Andy Cohen appearance, she quickly chose Olender over Ferrier. Yawn also said she'd rather work with Hargrove over chef Adam Glick.
Fraser reveals he hasn't spoken to Rachel post 'Below Deck' filming
Olender said on the Dear Reality, You're Effed podcast that he was happy to work with Hargrove again. She was the Below Deck chef when he was second stew the prior season so he knew how she worked.
"As a second, last season, I knew how she worked and I knew how to be with her," he said about his working relationship with Hargrove. "And I think as you know, working with some chefs, most chefs, you've got to tread a certain way. But to have someone I'd worked with before, it was a huge blessing. Captain Lee as well. Great."
"And then after that, it was like, deal with the other s*** in my own time. But having her and working so closely as the chief with the chef is very important. So I feel very, very good about this. And we worked very well together," Olender said.
But all may not have ended well, especially in light of his recent tweet that included Hargrove. Olender added, "I haven't spoken to Rachel in a bit. But I know we filmed happily together and had a wonderful experience. And everything was great at the beginning of the year."