Captain Sandy Yawn initially didn't comment on Captain Lee Rosbach's social media lashing over her Below Deck firing. But in a recent interview, she said his remarks were a little surprising and he now refuses to speak to her.
Yawn, who stepped in as the temporary relief captain for Rosbach, fired deck/stew Camille Lamb after giving her a number of chances to get her attitude in check. Hours after sending Lamb home, Yawn called Rosbach to let him know she fired Lamb. Rosbach had returned home to address a medical issue and Yawn commented on how well Rosbach looked.
And while he agreed with her decision to fire Lamb, Rosbach attacked Yawn on Twitter. In a slew of tweets, Rosbach told fans he thought it was disrespectful that Yawn didn't tell him beforehand.
"Yes she was [the relief captain] and as I have done in the past with other Captains I have filled in for," he tweeted to a fan who asked why he was angry. "If there was one of their crew that I had to terminate, I did so, but only after letting the Captain that I was filling in for what I was doing and why and before I did it. Its called respect."
Captain Sandy said Captain Lee from 'Below Deck' won't take her calls
In an interview on Radio Andy, Yawn explained why she didn't tell Rosbach before she fired Lamb. "Who's going to call and say, 'Can I fire Camille?'" Yawn asked. "Never in a million years would I do that. But what I did do was give him a courtesy call saying, by the way, I did fire her. You almost had a mutiny on your boat because of her. Plus, who's going to call someone while they're having surgery and recovering from surgery?"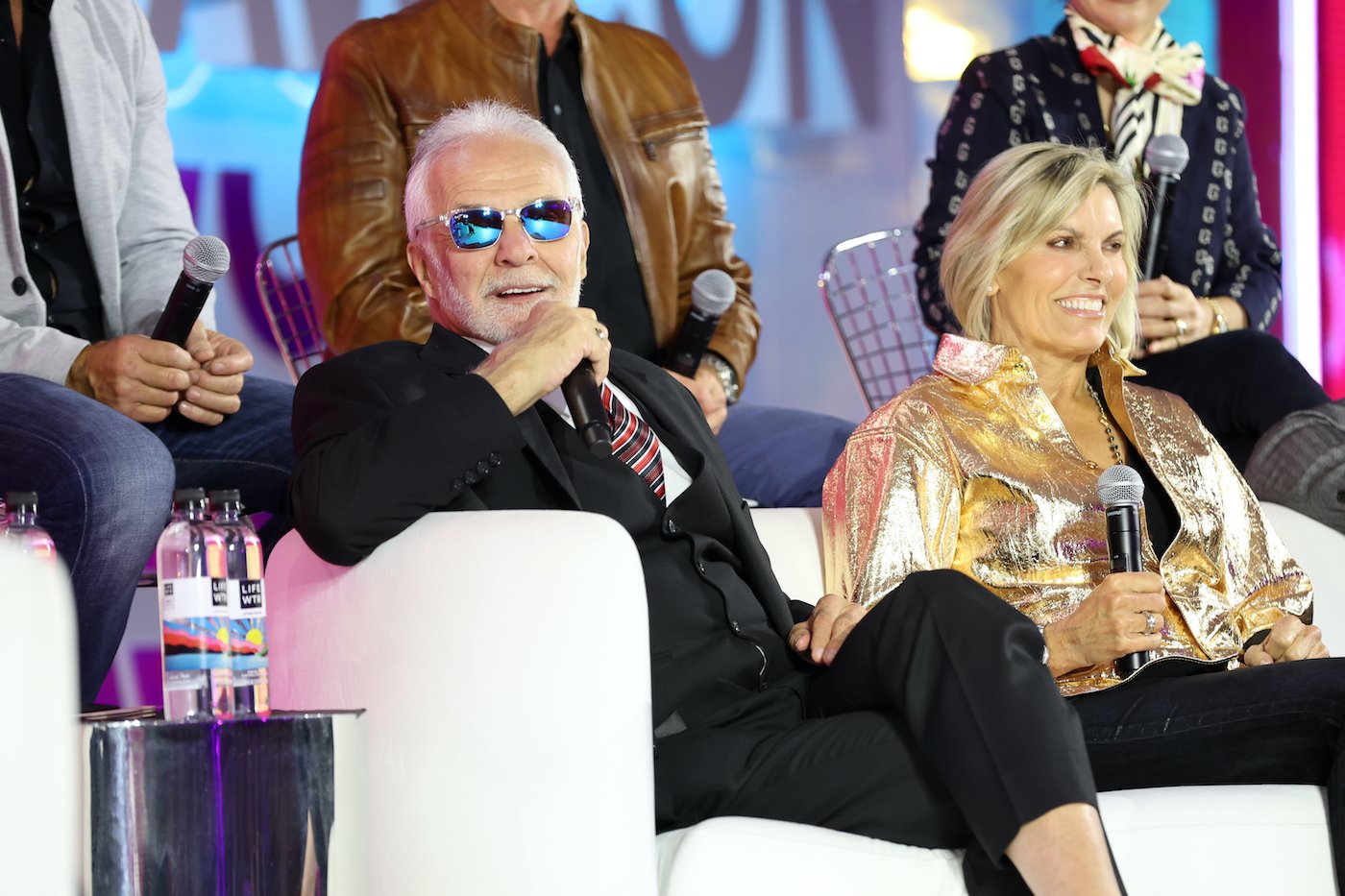 "I don't know what happened, but I tried to call him a few times, and he hasn't picked up the phone," she shared. "I just wanted to go, 'Why?'"
Captain Sandy shares why she was ready for Captain Lee to return to 'Below Deck'
Yawn didn't directly reply to Rosbach on social media. "Well, I have to say this, when they go low, we go high. And hurt people hurt people," she said. "I've never hurt him. But I think when you spew that kind of stuff, it's like it's inward. I feel bad for the guy."
She added, "He's definitely not acting his age." Rosbach returns to the helm this season and Yawn shared that she needed to get home too. "I called him and said, 'Come back to your boat.' Because I had a girlfriend that was going to have surgery. Like, I didn't step on there to take over a show. I don't want two shows! I like the Med. Are you kidding me?" Yawn has been the captain of Bravo's Below Deck Mediterranean since season 2.
Camille Lamb is 'Team Captain Sandy'
Even Lamb sided with Yawn. Lamb took a screenshot of a "Who's side are you on" poll and shared it on her Instagram story. "I'm a Capt. Sandy girl. Thru n thru," she wrote. She added the hashtag, "always and forever."
Lamb and Rosbach had their own social media feud when he criticized her on Twitter during a previous episode. "Of all the things you've lost Camille, you miss your mind the most. Your behavior, from what I'm seeing is not at all what I would expect nor tolerate," Rosbach tweeted.
She shot back in her Instagram story. "Have you lost your mind?" she wrote. "I'm a 24-year-old trying to figure out life, you just made it that more difficult. You know … I thought the exact same thing when you joked about dragging your d*** through whiskey glass in front of a crowd of people at the premiere. My exact thought was of all the things you've lost Lee, you miss your mind the most. Get real and get off Twitter with that bull."
Below Deck is on Monday at 8 pm ET on Bravo.