Below Deck deckhand Katie Glaser believes second stew Alissa Humber purposely flirted with bosun Ross McHarg because she didn't like Glaser's pal Camille Lamb.
Below Deck viewers saw McHarg hook up with Glaser one night, but then hang all over and flirt with Humber the second night. Humber made off-hand remarks about not feeling guilty because she didn't consider Glaser and McHarg to be a couple. Glaser said Humber's actions were calculated.
Alissa purposely flirted with Ross McHarg on 'Below Deck'
A fan wondered if Glaser felt that Humber's flirting with McHarg was due to how she felt about Lamb. "One hundred percent, she definitely knew what she was doing, for sure," Glaser said on the Watch What Happens Live with Andy Cohen After Show. Lamb and Humber fiercely fought from the first charter. Lamb, who shared a bunk with Glaser, was fired.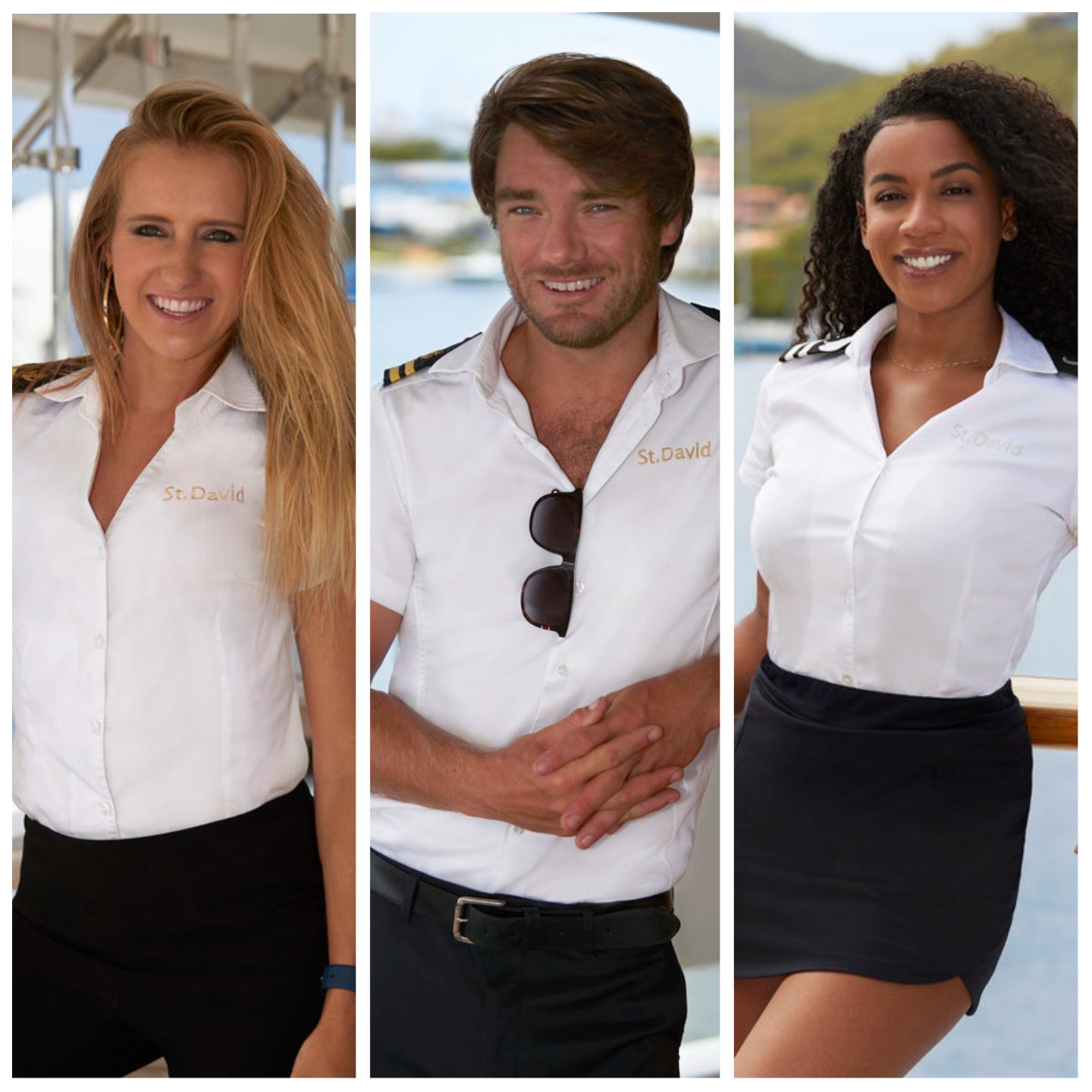 Host Andy Cohen wondered if she and Humber discussed the flirting. "No," Glaser said. "But she was very nice to my face and then …" Glaser has seen Humber since the show wrapped on a dock at a marina. "But for a hot second, that's it," Glaser said.
WWHL co-guest and former Below Deck chief stew Kate Chastain sided with Glaser. "Team Katie," Chastain remarked.
Alissa was Katie's 'hardest thing' in her boatmance with Ross on 'Below Deck'
Glaser teased boatmance trouble ahead of the Below Deck season when she spoke to Showbiz Cheat Sheet. "It was rocky! I felt like he was in the doghouse half the time," she said about McHarg. "Because his behavior got him in trouble half the time. There is definitely an interesting love triangle."
"I think with me having a boat romance with Ross … my hardest thing was dealing with Alissa … Ross and Alissa," she said. "So, not that she's a terrible person, but when it comes to boat romances, I'm worried about myself and she tries to take him from me."
Glaser and McHarg kissed early in the season and she shared why. "Ross from the beginning when I first saw him, I was like, damn he's cute," she admitted. "But it's really his leadership. And that he is a boss figure. I think that kind of was super attractive to me. It's kind of sexy to have someone that you look up to, that you know is teaching you the ropes. But also, you have a connection with. He definitely had more of a boss figure that was attractive to me."
Does Katie Glaser have any regrets about her 'Below Deck' boatmance?
Almost every time the crew would go out drinking, McHarg would get flirty and cross the line with some of the female crew members. Glaser would end up feeling annoyed with him when he got flirtatious, but she regretted letting it get to her.
"I think I got out of my head a little bit about the whole boat romance the more I drank," she said. "So I think that's one of the things that I could regret, just getting out of my head a little bit. But, things happen and you have to keep going. And I think it affected me a little bit more, on nights out when Ross would act like that."
Humber flirted and even kissed McHarg on Below Deck and just about everyone on the boat felt that Humber broke "girl code" when she held hands with McHarg after he hooked up with Glaser. "She just likes to put in these little digs," Glaser said about Humber on WWHL. And said when they were openly flirting at the mud baths, "was kind of ridiculous because he wants to bounce back and forth. And that's stupid."
Below Deck is on Monday at 8 pm ET on Bravo.