The Toronto-based singer was a teenager in the 90s when she first became entranced by the Canadian poet and his free-verse musings.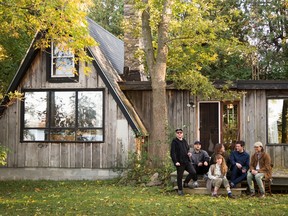 Reviews and recommendations are unbiased and products are independently selected. Postmedia may earn an affiliate commission from purchases made through links on this page.
Article content
Although she never got to meet him, Felicity Williams has had a long connection with the poetry of Al Purdy.
The Toronto-based singer was a teenager in the 90s when she first became entranced by the Canadian poet and his free-verse musings.
"My mom gave me a book called Naked with Summer in Your Mouth," Williams recalled in a recent interview. "He was older at the time and a lot of the poems are looking back on his life, and looking ahead to the unknown country of death. I got captivated by those and I started writing."
When Purdy died in 2000, Williams had penned a handful of songs based on his work and was dismayed that he'd never get to hear them. She wrote to his wife instead, enclosing a recording, and received a handwritten letter of thanks that said Purdy would have liked the music.
"It was enough encouragement that I felt good about moving forward with it," said Williams, who brings a preview of her upcoming Purdy recording to Ottawa's Winter Jazz festival on Feb. 4.
It's a project that has not come together quickly, despite several high-profile performances linking her name with the poet. In 2008, Williams performed at the unveiling of the Purdy statue in Toronto, and in 2015, she appeared with her ensemble in the documentary, Al Purdy Was Here. Williams' Purdy-inspired song, Country North of Belleville, was also included on the 2018 album, The Al Purdy Songbook.
Article content
As a freelance vocalist, Williams' pre-pandemic life was busy, full of bookings in pop and jazz. For years, her main gig has been singing with Bahamas, the folky singer-songwriter, but she's also a member of Toronto's Art of Time Ensemble, the indie-pop outfit Bernice, and has a new musical project with her partner, Andrew Zuckerman, with a recording coming out soon.
When the pandemic shut down the music industry, Williams decided to apply for a residency at Purdy's former home, an A-frame he and his wife built in 1957 in Ameliasburgh in Prince Edward County. Her application was successful; she spent a total of five weeks in the poet's house, including two weeks accompanied by an ensemble of musician friends.
"It was so special," Williams says of the sojourn. "(Purdy) often made comments that he was a terrible carpenter so the house is imperfect but the acoustics are really great. We were playing inside the A of the A-frame and we're mostly acoustic instruments so the sound was really warm.
Article content
"It was so cool because in his poems there are so many references to his physical landscape," she added. "Just to be there seeing all these things: the town names, the road names, the cedars outside his house, the birds singing. It definitely created an atmosphere that we all felt was really special, and somehow informed the vibe of what we were doing."
One big challenge in setting Purdy's work to music is the fact that his poems don't rhyme. Williams draws on her training and experience in jazz, classical music and contemporary improvisation to make it work.
No less fascinating is the juxtaposition between Williams' ethereal and delicate vocal style and Purdy's unconventional poetry of the people, in which he often celebrates all things manly and rugged.
Article content
"I don't know what his taste in music would have been like and sometimes I don't know if the atmosphere of this music reflects him. But maybe that's okay," said Williams.
"In his poems, there's this tension between sensitivity – he has so many beautiful philosophical reflections and an awareness of suffering, empathy and beauty – but the image of him that people most often think of is this gruff, beer-swilling guy. I think both of those sides are there so maybe my music is channeling more of the sensitive side."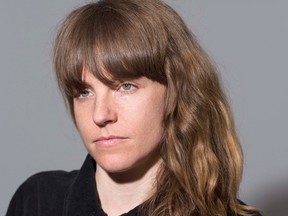 Ottawa Winter Jazz schedule:
Feb. 3
Arts Court Theatre, 2 Daly Ave.
6 p.m. The 33z play Hall & Oates
Featuring Stephen Adubofour (drums), Clayton Connell (piano/keyboards), JP Lapensee (electric bass), Ben Dimillo (guitar), Ed Lister (trumpet), Petr Cancura (sax)
Article content
8:30 p.m. Right in the Eye – Alcoléa & cie
Live music with Georges Méliès' films featuring Jean François Alcoléa (concept, musical compositions and sound creation, keyboard, strings structure, melodica, objects), Hervé Joubert (drum, guitar), Mathieu Lucas (sound, keyboard, percussions, objects), Joshua Paul Weckesser (light manager, video)
Club SAW, 67 Nicholas St.
7:30 p.m. Fraser Hollins and The Phoenix
Featuring Fraser Hollins (acoustic and electric basses), Samuel Blais (saxophones and clarinet), Carlos Jiménez (guitar), Rich Irwin (drums)
10 p.m. OKAN
Featuring Magdelys Savigne Carrion (percussion, vocal), Elizabeth Herrera Rodriguez (violin, vocal), Frank Martinez Nodarse (drums), Roberto Riveron (bass), Miguel de Armas (piano)
Article content
Feb. 4
Arts Court Theatre
6 p.m. Sarah Neufeld
Featuring Sarah Neufeld (violin, vocals), Stefan Schneider (drums, percussion, synths)
Club SAW
7:30 p.m. Felicity Williams / PURDY
Featuring Felicity Williams (vocals), Thom Gill (guitar), Michael Davidson (vibraphone), Daniel Fortin (bass)
10 p.m. Thus Owls
Featuring Erika Angell (vocals/keyboard), Simon Angell (guitar), Sam Joly (drums), Jason Sharp (bass sax)
Alma Duncan Salon, 2 Daly Ave.
8:30 p.m. Kenny Barron, piano.
lsaxberg@postmedia.com
Source link