A great businessman isn't someone who scales his business quickly. Instead, a great businessman is an individual who can scale his business with plans for the future. In the golf world, there is possibly no one more successful as a businessman than Greg Norman. The Shark, following his golf career, built himself a humongous business empire. He once even left his executives stunned when he relayed to him his plans for the company.
Norman began building his business from scratch during his golf career. He credits his business success to his beliefs, generational vision and future planning.
Greg Norman shocks his executives with his century-ahead planning
ADVERTISEMENT
Article continues below this ad
In an interview with Sports Business Journal in 2015, the two-time major winner opened up about his business. He talked about how he scaled his business to such incredible heights, and how his thinking helped achieve that. But not everyone in his company was aware of how his business mind worked. And when Norman finally revealed it to them, they were stunned.
The shark mentioned that he was once at a corporate retreat in Colorado, where he told his executives about his "12-year horizon." They were awed by how far ahead Norman had thought for the company. That's why his next notion left them open-jawed when Norman revealed to them his "200-year horizon" for the company.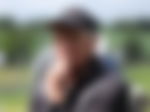 They looked at Norman like he was a madman. "They looked at me like I was an idiot." '200 years? Why would you go out 200 years?'" he stated. Norman looked at their shocked faces and said, "Why wouldn't I?" He explained, "If I want to build equity in my brand in perpetuity, I want it to be able to survive my mortality."
The shark's vision inspired his executives
ADVERTISEMENT
Article continues below this ad
The 20-time PGA Tour winner stated that his strategy was gradually becoming clear to the officials. He added that they began to understand that if they were in, then their kids could take over from them too because of the company's long-term vision. Norman knew the commitment required to scale the company needed to be more than just five or ten years. "It's a generation," he said.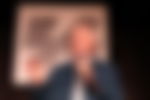 Norman understood their initial skepticism too: "It's very hard enough for people to wrap their heads around a 12-year plan, let alone a 200-year plan." But the shark was certain his belief would prevail. He believed that planning only a few years into the future was not the best way to build a legacy.
ADVERTISEMENT
Article continues below this ad
Watch This Story – Greg Norman's Message to Phil Mickelson Is Going Viral
Do you think 200 years down the line, Norman's company will still be standing? And perhaps working on a plan for 200 more years into the future? Let us know in the comments below.
Source link